Don't let that ball of light out in the sky fool you, it's looking like south-east Australia is about to cop the hounding of the season at the tail-end of this week, with the Bureau of Meteorology predicting a huge storm and freezing winter temps to come in from Thursday afternoon.
[jwplayer yXaWGakn]
If you thought it was hard to get out of bed already, then I'm very sorry but weather experts are expecting temperatures to drop a few notches over Friday and the weekend, as a huge cold front sweeps in from the Bass Strait and the bight.
Kicking off in South Aus tomorrow evening, two fronts will sweep across the south-east part of the country, dropping temps and bringing severe weather with them.
They reckon the days' highest temps will dip around two to eight degrees lower than the average for August, so best get your thermals washed and your thick socks out.
Melbourne's looking at a high of 11º on Friday (Christ), Sydney's glimpse of spring will be but a mirage as it slides back to winter and the high teens over the weekend, while Canberra's staring down a top of 8º, not even budging from single digits until Sunday.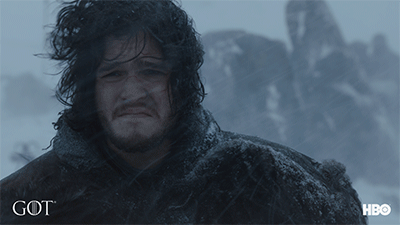 Weather reports from BoM predict that snow may fall on lower altitudes this weekend – as low as 400m in Victoria and 500m in NSW – so if you're in Ballarat or Goulburn, you might just see a bit of the white stuff over the next few days.
For the rest of the south-east of the country, it's looking like we may get about half a month's rain over the weekend, so dig out those gumboots and raincoats along with your winter thermals. You're probably going to need 'em.
They're even suspicious that sleet might wind up falling in Queensland, most likely around Stanthorpe and the Granite Belt region. Bit bloody rude, if you ask me.
You'll be fucken cheering if you're headed to any of the snowfields in Vic though, despite the blizzard warnings (important), the BoM is predicting about half a metre (!!!) of powder will get dumped on the state's slopes.
So unless you absolutely have to go outside, might I suggest that you close the doors, lower the blinds, bung the heater on, and settle in for a movie marathon this weekend.