Money may not grow on trees, but if you swing us a few answers to the below questions, you might just win dough in the form of a $100 Visa gift voucher to spend as you wish. There are five up for grabs in total, so your chances of winning just improved fivefold.
Despite the weather's extreme tease as of late, summer and Christmas is just around the corner, which means it's about time to update your ragged swimwear from last year. It's also time to start seriously considering your Xmas shopping list and to plan your outfits to a thousand Silly Season events.
You know what all that takes? Money.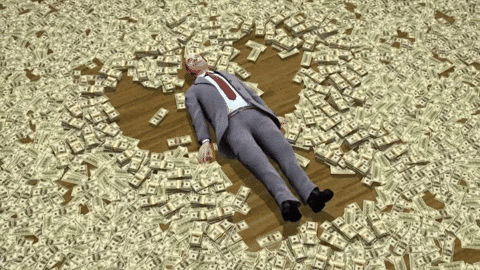 Look, you really don't have to spend it on presents, we won't tell anyone if you decide the money is better spent freshening up your summer lewk. Do you, boo.
T's and C's apply so give them a gander here.