Sparkling angel and jewel in the crown of hilarious Aussie exports Rebel Wilson is back on home turf to sort out this ongoing nonsense with Bauer Media once and for all.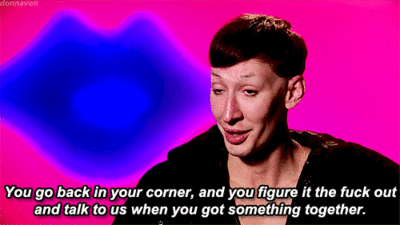 If you missed the kerfuffle the first time around, Wilson is taking Bauer, who are responsible for glossy women's mags
Women's Weekly
,
Woman's Day
and
OK! Magazine
, 
the hell to court
. 
In 2015 Bauer published a number of stories suggesting that Wilson had lied about her name and age, and implying (the defamation case alleges) that she was a liar and untrustworthy person all-round. 
Wilson is claiming that these stories had a significant impact on her career, costing her a bunch of Hollywood roles. So she is suing the cheap Target capris off 'em. 
And is she bothered by the upcoming legal proceedings?
Not a bit.
Please enjoy this excellent clip of Our Girl looking refreshed and relaxed as she tells reporters she's been just dying to talk about the whole thing for sooo long, how excited she is to finally be getting on with it, and also how stoked she is to be back in Melbourne to hang out at her grandpa's 90th birthday party and visit all her favourite restaurants. 
This is the demeanour of someone who's so thoroughly certain that the case is in the bag, she has moved on to more important issues – like the lack of snacks in most Australian courtrooms. We're with you, Rebel. You're the people's champion. 
Source: 7NEWS.
Image: Getty / Jason LaVeris.