In news that's entirely not surprising whatsoever, it turns out that the newly-elected Liberal Party leader in Western Australia, Zak Kirkup, used to hand out business cards that said 'future Prime Minister' on them. The absolute energy of this, my God.
Kirkup, who was elected unopposed today to take over from Liza Harvey as the leader of the WA Liberals and lead the party into the upcoming state election, has been outed as a huge fuckin' nerd when his Young Liberals card surfaced online.
I'm hootin'. I'm hollerin'. I'm hootin' and hollerin' over here.
Glad to see WA now has an opposition leader who would hand out "future prime minister" business cards pic.twitter.com/Brtckx53DS

— Savannah Benson (@SavvyBeeBen) November 24, 2020
Yep, conservatives of Western Australia, your brand new Liberal party leader apparently used to sling out cards to journalists in the 2000s with "Future Prime Minister" slapped across them. This is some real Martin Prince energy, if you ask me. This man's pants are just screaming to be dacked.
Somehow even better, PerthNow has reported that Zak Kirkup handed one of these bad boys to then Prime Minister John Howard back in 2004 when he was 17-years-old.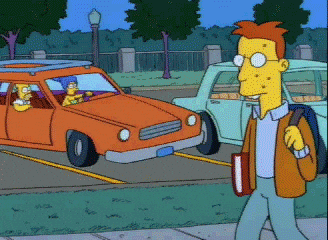 Now look, I don't know much about this bloke's politics, or what he stands for (apart from the wider views of the Australian Liberals, which says enough) but I can tell you right here and now that by purchasing so many bloody tickets on yourself is a surefire way for a hearty public, online rinsing.
It reeks of the same energy as when you come across something heinously embarrassing you did when you were younger, in all the heady confidence of a teenager who thinks they're king shit. And looking back on it as an adult you think "oh Christ nobody can ever know about this".
As is customary when someone's deeply embarrassing past comes back to haunt them, it's being cackled at by plenty online.
Behold, one of the most cursèd artefacts of the ancient world https://t.co/3oDD2DXHPN

— Nick (@ABillionSuns) November 24, 2020
https://t.co/AbrXGC8cTf pic.twitter.com/yAYfkpP53G

— Michael Grey (@Mikes005) November 24, 2020
Does the R.F. stand for right fuckwit?

— Brent Zack (@BrentZack) November 24, 2020
Good luck to this man because friends, you truly cannot make this shit up.
Image: Twitter / @SavvyBeeBen / Instagram / @zak.kirkup.mp