Noughties R&B star Usher was facing quite possibly the most TMI lawsuit of the year after Atlanta woman Laura Helm sued him for USD$20 million for reportedly infecting her with genital herpes.
But in a twist to the icky case, the suit has been dismissed. This means Usher – full name Usher Raymond IV – is in the clear for now.
TMZ reports that Helm's case, one of several herpes-related lawsuits Usher has faced, was built on her claim that she had unprotected sex with the Confessions singer and he transmitted the STI.
But apparently, in a recorded phone call from two days before the suit was filed Helm can be heard revealing that she "only had protected sex with Usher".
The plot, er, thickens.
Upon this new evidence coming to light, Helm's attorney Lisa West upped and left, and according to TMZ her new lawyer "filed legal docs to dismiss the case". But there's a catch – the case was reportedly dismissed with "intent to refile".
Perhaps Helm's lawyer is gathering up some more graphic evidence to add to this case. Whatever it is, we don't wanna know.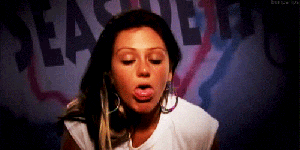 Usher's lawyer Steve Sadow said in a statement to People: "It's our sincere hope that this dismissal will bring an end to the opportunistic litigation against Usher in Georgia."
Image: Getty Images / Erika Goldring