A woman in the United States has dropped nearly $25,000 on her senior cat to have a kidney transplant, after a vet told her that a transplant was the only way to treat the end-stage kidney failure.
Stanley, a 17-year-old moggy that owner Betsy Boyd has had by her side since he was a wee kitten, had the ninth-life-saving surgery late last year.
According to People, Stanley is currently making a full recovery alongside his donor, Jay, a cat who was previously homeless but has now found a forever home with the Boyds.
First of all, holy hell. I can't think of anyone who would give a 17-year-old cat another run around the yard like Stanley has been given. This cat is OLD. Since recovering from the transplant, Betsy believes that Stanley will live till he's at least 20 which tbh, that's a bloody good innings. Hell, 17 is a fantastic run at it, if you ask me.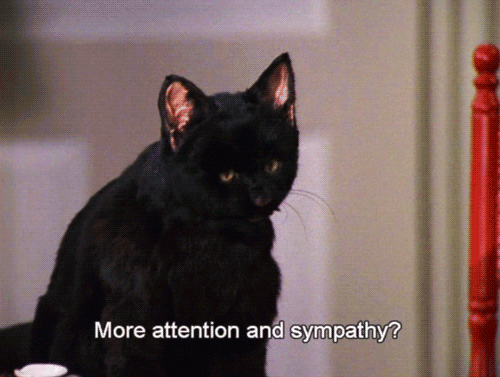 I can understand Betsy is wildly attached to Stanley, a cat that she's had around for longer than her twin toddlers, who are currently three years old, and the fact that Betsy says that she loves Stanley as much as one of her siblings is reason enough why she forked out over half of her salary for the transplant.
May Stanley have a good second-run at his ninth life, you bloody trooper. Betsy, please reconsider your budget.
Source: People