It's absurd to talk about something as subjective as fashion in objective terms but, really, crocs are the worst fucking thing to happen to feet since athlete's foot (the skin disease, not the shoe store).
Favoured by the elderly, people who have zero time at all to spare for doing up shoelaces and those that really don't care about what they put on their body: 300 million crocs have been sold worldwide since 2002 and we have no one to blame but ourselves, or at least our weird relatives.
They're usually worn with the excuse that they're comfortable, but it turns out they're actually quite bad for your feet, according to some professional feet people or "podiatrists".
The fact that they don't properly secure your heel means you overcompensate with your toes, which leads to tendonitis, calluses, nail problems and "worsening of toe deformities", which is an incredibly gross phrase to deal with.
It turns out you get the same problems from wearing thongs, which is freaking me out a little because, as a Queenslander, I only wear closed-in shoes once or twice a year for special occasions and now I'm worried about my feet.
The feet doctors reckon wearing them for small trips to the beach or pool is fine (although still a cardinal sin, fashion-wise) but under no circumstances should you be wearing them on long walks or for an entire day.
Just to be certain, maybe avoid wearing them at all.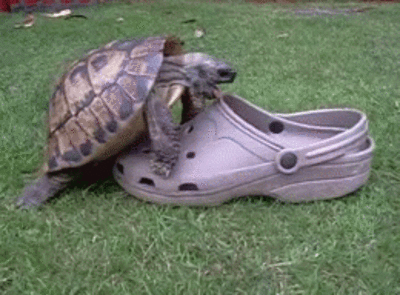 Photo: Getty Images / Chance Yeh.