Do you find yourself sitting in front of your desk at work each morning beset on all sides by a deluge of social media feeds and news websites, just wishing that someone would give you a list of things you need to know without any of the bullshit? Ever sit on the train to work mentally preparing yourself for the inevitable water cooler conversations? Do you love getting colourful emails?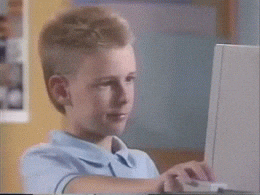 Of course you do!
We've been running an afternoon newsletter for years now, which a lot of you are surely signed up for. But now we're launching something new and exciting: The Grind.
Each weekday morning, you'll get a dispatch telling you all the news setting the internet aflame that morning, with links to read more. Current affairs, entertainment, weird internet shit – it's all here, five days a week.
You can sign up to The Grind right HERE. You won't regret it.