Prepare to be utterly freaked out, my friends, because today we're shining a light on creepy smiles.
Why are we putting ourselves through this horror? Glad you asked.
It's to get you excited (and scared AF) about the upcoming release of SMILE. Sounds nice and cute, no? NO. The smile in this flick is horrifying and also dangerous…
Exhibit A
To celebrate the release of the movie, we're giving you the chance to win 1,000 big ones just by telling us who has the creepiest smile in history. There are five chances to win $1,000, so tell your friends, spread the fear and enter here:
WIN: Tell Us Who Has The Creepiest Smile For Your Chance To Win One Of Five $1K Cash Cards

SMILE follows Rose Cotter (Sosie Bacon), a doctor who has a seriously weird and traumatic experience with a patient. And if that wasn't enough for the poor doc, more unexplained freaky-deaky occurrences then keep following her around after that.
Anyway, if you're racking your brain because you reckon everyone's smile is beautiful, I'm here to help with inspo.
Cast your eyes on everyone's fave daddy, Mr Willem Dafoe. He can certainly get the creepy smile going…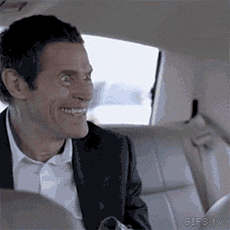 But really, cast your mind back to any horror or thriller you've wet your pants during and I guarantee someone's whipped out a smile to scar you for life. Say, for instance, The Shining…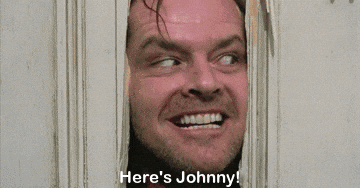 Hoo boy, there are far too many of these. I will be having nightmares for months…
SMILE hits cinemas on September 29, but if you wanna really test your fear levels in the meantime, cop a load of the full trailer, below. And prepare for beloved Aussie actress Caitlin Stasey to scare the living daylights out of you.
Honestly, this movie has made me question whether to shoot a grin in anyone else's direction ever again. Let's all play it safe and glare at each other with love from now on, yeah?
You can check out the T&Cs in the entry link above. And good luck!
You can catch SMILE exclusively in cinemas from September 29.