As an astrologer who has accurately predicted many an event, I am a big believer in psychics and, in fact, have a regular psychic who I visit every two years and she's foreseen everything from my boyfriend to my apartment change to me landing this job. She's bang on and therefore I believe that while there are many fake psychics who profit off people's vulnerability, there are also some folks who are the real deal.
But hey, don't just take my word for it, have a go at this Sydney gal whose mother's psychic predicted that she'd win the fucken lotto.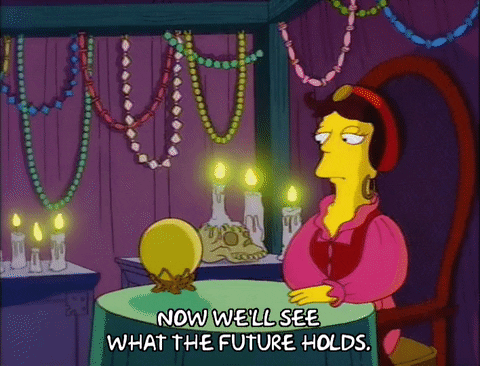 "I saw on Facebook that someone had won almost $10 million," the woman told news.com.au.
"Then I looked a little closer at the post and realised that the ticket was purchased from the same place that I had bought mine."
Apparently her mama's psychic told her that someone in her family would win the lottery and she turned out to be bang on.
"I guess she was right!" the lucky winner said.
"Just yesterday my sister and I were discussing what we'd do if we won the lottery, agreeing that we'd buy each other a new car and pay off each other's mortgages.
"I suppose that's happening now!"
As predicted by the psychic, the "life-changing" amount of money will be used to help out her fam. Bless!
"Maybe I'll even get myself some nice diamond earrings, I don't know," she said.
"A holiday overseas would be great when we can do that, but for now we might just go interstate to celebrate."
This reminds me of that Charmed episode where Phoebe uses her premonition powers to win the lotto and just as the numbers were being drawn, her ticket blanked out 'cos ya can't use magic for personal gain. But meanwhile, an elderly couple who were about to lose their home ended up winning big with Phoebe's help.
Hence why this IRL psychic was able to help out the struggling fam but she hasn't used her psychic abilities to win the lotto for herself. And there you have it.
Meanwhile, head here to read your horoscope for this week and see if there's big bucks in your future.
Matty Galea is the Senior Entertainment Editor at Pedestrian who also dabbles in woo-woo stuff like astrology and crystals and has been penning horoscopes since the start of his career. He also Tweets about pop culture and astrology and posts spicy content on Instagram.