I have always wanted to channel the je ne sais quoi of Tim Bailey, and it looks like Mother Nature has given me that chance. The only downside to this is the fact is that Australia is bracing itself for a severe, blistering heatwave across the week, which basically translates to: it's gonna be a fucking scorcher.
So yeah, according to the Bureau of Meteorology, we're about to be kicked in the damn ass by the weather coming our way, with weekends in some states and territories expected to hit 40C, with chances of the heat exceeding 45C. I don't know about you but the aircon is staying ON this weekend. Power bill here I come bb.
As a Sydneysider, the weather predictions are looking pretty good, but there are some regions, especially around regional Victoria and western Sydney, where I would thoroughly suggest not leaving the house unless you'd like to become just bones.
Alright so, who is going to be fucked beyond measure and who will be enjoying a pleasantly warm weekend? Here's the breakdown: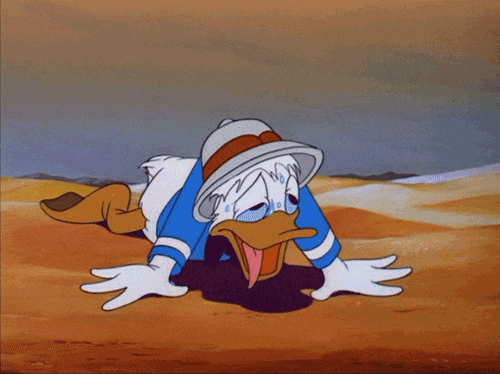 Perth, let's start with you, lucky devils. According to the Bureau of Meteorology, this weekend is set to hit 29C at worst, which means you lot can enjoy some brisk summer evenings without having to worry about sweating out your soul. Heatwave avoided.
Darwin, brace yourselves for some consistent 35C days in a row. I'm talking like a good week or two of unrelenting HEAT. Time to inflate the kiddy pool. Minimums are expected to hit 26C which basically means there's so chance of you lot catching a break.
For the two of you who live in Canberra, expect a 35C weekend, with temperatures sitting around that level for the rest of the week, but thankfully dipping. This means your weekdays won't be full of sweat stains on your work suit, for the most part.
Adelaide, it's time to fuck off to your nearest watering hole, because temps over there are gonna be hitting the 40s in this heatwave, which is not a very fun time. Once Sunday rolls in, however, things are looking to get cooler, with an estimated max heat of 27C after Saturday.
Hobart on the other hand, seriously just chill out, things are looking to get to 27C at WORST.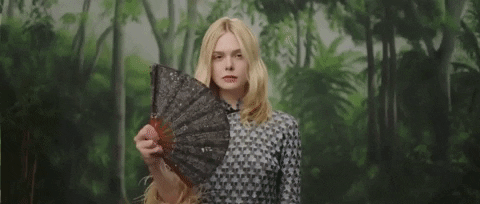 Queenslanders, Sydneysiders and Melburnians, if you live in the main cities, you can expect temps at around 32C, which is pretty pleasant, but for those of you in VIC and NSW, you might not want to step outside of the CBD.
Western Sydney hotspots (literally) like Penrith, Blacktown and Parramatta, according to the Bureau of Meteorology, it's time to be getting ready for some 40C weather coming your way. This heatwave will not be nice to you or your Rashays joints. Inland NSW areas like Dubbo and Broken Hill, things are looking to stay at around 40C from the weekend onwards so uhh… just leave.
Regional VIC, similar story, just hotter. Places like Wangaratta, Swan Hill and Bendigo are scheduled to slam into some 43C temps, and no amount of freezer ice will be enough to cool your noggins through that one.
Anyway, now is probably as good a time as any to remind you all of the existence of this video, which gets me through the summer heatwave every year.