Ah, the wonders of beautiful pornography – those moments when plot, cinematography, acting and overall production seamlessly coincide, leaving the audience wanting more.
A recent Reddit thread wanted to pay homage to these stellar moments, and asked the Redditors of the world to share the most hilarious shit they had seen throughout their porno-watching over the years. The responses completely reaffirmed our faith in humanity.
Without further ado, here are some moments that are truly worthy of their own Oscar moment. Meryl, you with us?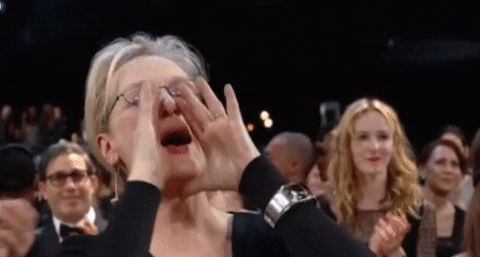 Good. Aaand… ACTION.
How else could we start this deep-dive but discuss some of the most incredible parodies in recent porno years?
"There is an Alice in Wonderland porn parody that has full-on musical numbers. If you have ever wondered "what is the worst song to catch yourself singing aloud at work" the answer is "(Humpty Dumpty) Can't Get His Ding-A-Ling Up."" – RancidLemons
"'Game of Bones' which was the Game of Thrones parody was the most ridiculous parody I think I've ever seen. There's about a 30 minute scene with a female white walker that comes into the cave where Jon and Ygritte are and just masturbates the whole time in front of them. Then after that 30 minutes she just gets shot in the face with an arrow." – Schrodingers_Nachos
We completely understand why one would want to recreate Alice in Wonderland and Game of Thrones, but… Storage Wars?
"I saw a gay porn that was a parody of Storage Wars. A hot guy put a winning bid on a huge crate and when he opened there was a twinky guy in a speedo who had been locked in there and the first thing he said, before asking for food or water, was, 'Oh thank god, I was cocked starved.'" – raosion
Hey, each to their own, right?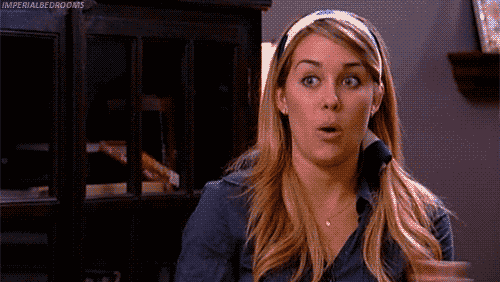 Now, bare with us during the following thesis. Every detail is crucial.
"One of those step-sister vids where the brother was walking around with his dick in a pumpkin and the sister was like "so hope you left the gooey stuff on the inside for me" she reaches in and is jerking him off in front of the Mom. Mom notices and is like "WHAT THE FUCK THATS YOUR SISTER!" The son was like sorry it's just a prank I'll go take a shower. Then he bangs the sister in the living room while the Mom vaccums, but the vacuum isn't even on or plugged in. The mom sees him naked thrusting behind the couch and he's like "WTF MOM IM JUST STRETCHING!" She apologizes and continues to fake vacuum. It was clearly not fall why was he carving a pumpkin?" – Mr_Ibericus
To be honest, we're genuinely in admiration of the writer's creativity. No shade, just complete admiration.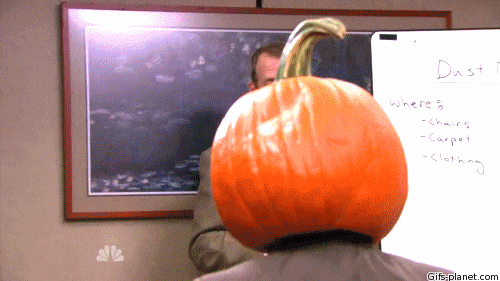 We've been in some sticky situations before, but what about getting re-stuck?
There was one where a girl was "stuck" in a window then pulled her torso out to take her shirt off then went back to being stuck – yazzy1233
Director: "Go back to being stuck." Now one of the most iconic plot twists ever is a scene that actually garnered a lot of Internet attention for its complete and utter originality.
It's a confusing plot so have patience.
"Guess what baby? I'm not actually a wolf."
"Whaaaat?!?!?"
"Yeaaah, I am Skeletor!" –  EquivalentStorage
Okay, so, someone was banging a wolf. The wolf was actually a Skeletor. They continued banging. Audience's applause.
And of course, how could we discuss iconic porno moments without mentioning the scene that single-handedly grabbed the world's attention last year?
"You're having sex? Right here, in front of my salad?" – CupcakeofDeath
Now, this comment isn't necessarily a porn-related concept, but this Pornhub April Fools prank was too beautiful to be excluded.
"Probably on April Fools Day when pornhub redirected their own URL to "hornhub", a very similar looking site featuring men and women playing assorted horns and other instruments." – LastDaysOfHumnty
Porn, we thank thee for your cultural insight, iconic references and awe-inspiring production.
Side note: Kanye's copped a free lifetime Pornhub premium membership, hasn't he? 'Ye, please give the people your thoughts on this important topic.
Anyway, BRB, watching 'hornhub' for the next seven hours.