We knew it wouldn't be long before ol' m8 Ray J popped back into our lives. Oh, how we've missed you.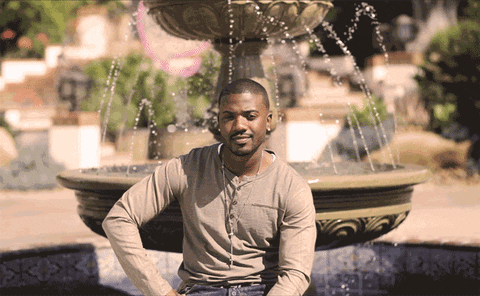 Now, let us kindly explain.
In a recent episode of Love & Hip Hop, Ray Jay and Nicki Minaj's ex Safaree Williams found themselves in the middle of a heated conversation. During said exchange, however, viewers couldn't help but notice that Ray J's beanie changed spots literally every 2 seconds.
Literally.
Every.
2 seconds.
Fuck.


Like, if that boy's head is Mother Earth, that hat was flying all over the globe.
Many were quick to suggest that the hat was alive, and rightly so, TBH. #BeanieGate anyone?
Speaking to TMZ, Ray J tried to explain how a mere Love & Hip Hop scene came to be the centrepiece of Twitter's awe and wonder.
Well, apparently Ray came to question Safaree about having relations with a certain female, which understandably led to a tense exchange of words. "I mean, I was stressing," he said. "The hat was stressing."
"My hat and my head was trying to connect, right? I think my hat was trying to get comfortable, but just couldn't find its way on the couch right, you know what I mean?"
Now, it's obviously no secret that the Editing Gods played a role in this fiasco, but please don't let that detract from the fact that Ray J's hat literally did not want to be on his head. At all. "This hat had a mind of its own. I gotta go talk to the hat."
Check out the masterpiece below, and marvel at man and fabric squirm in unison for 40 seconds. What a beautiful dance.
This moment has since given rise to a fleeting #RayJHatChallenge moment on Twitter. Yes, it's literally just a bunch of dudes preaching to the camera in various hats. Ray, the man himself, even told the world to join the movement.
Hold on to this moment, kid: this may be your second most famous video appearance.
But, in all fairness, the hat completely outshone you. Sorry, my guy.