Prince William and Prince Harry definitely didn't have an ordinary upbringing. As second and third in line to the English throne, the heirs spent their days flitting between royal palaces and attending one of the fanciest schools in the country: Eton College. In short, their childhood was pretty unrelatable.
But it turns out that, no matter how privileged you are, high schoolers take no prisoners, with the Princes revealing they were mercilessly teased during their school days for this habit they picked up from Prince Charles.
[jwplayer YSxwrdaK]
In a new interview for a documentary celebrating their dad's 70th birthday, William and Harry revealed that they copped a decent amount of shit for taking after their father.
Rather than spending their school holidays hitting up exotic European holiday destinations, as you'd expect from the royals, the brothers explained how Prince Charles took them on litter-picking holidays in the Norfolk countryside.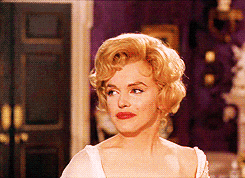 "He took us litter picking when we were younger" recalled Prince William. "We thought this is perfectly normal, everyone must do it. We were there with our spikes stabbing the rubbish into black plastic bags."
Harry added that, even when they returned from their trips, old habits died hard.
"I used to get taken the mickey out of at school for picking up rubbish," adds Prince Harry.
"I didn't go out consciously looking for it but when you go for walks anywhere and you see something and it stands out, you pick it up."
Bless their souls. This is actually one of the most wholesome things I've ever heard.
You can totally imagine all their mates being like "what did you guys get up to over summer guys?" – expecting some kind of luxe yachting trip or grand tour – but instead they just said, "we picked up rubbish with our dad". LOL.
This desire to keep the boys grounded af goes back to their mother, Princess Diana, who tried to give Will and Haz as normal an upbringing as possible.
Rather than keeping them couped up in the palace, Diana took William and Harry to McDonalds and ensured they waited in line just like everyone else when they visited Disneyland.