Contrary to popular opinion, it takes more skill to be single than it does to be in a relationship. That's a fact, I won't waver on the topic.
In the season finale of the Tinder X PEDESTRIAN.TV podcast Waiting For A D8, we delve into what it means to be unapologetically single. Why shouldn't we be able to live our best lives, galavanting around without some partner tying us down or being deadset wet blankets?
 To go out with a bang, we recruited comedian and best-friend-who-you'll-never-have Demi Lardner to cover everything from her 11/10 single days, explaining queer topics to her dad and how to handle the ol' third-wheeling of your couple mates.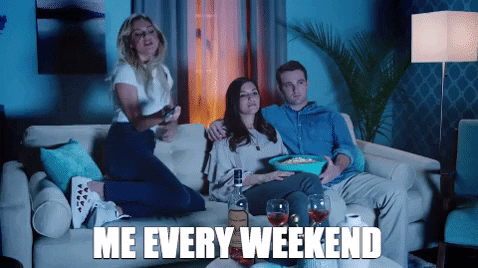 Next up, self-proclaimed single expert and P.TV's resident truth-bomber Chantelle lays down the hard facts about being on the market, misinterpreting dates and all the annoying shit that comes with actually having a partner to answer to.
We're not done. To finish off our final ep, we go for one last round of Disaster Dates, where our dater-in-chief Steph recalls a particularly gross story involving pasta and a nice drop of red vino. Did they get married and live happily ever after or did she rightfully report him to the police for crimes against cuisine? Chuck the poddy a listen to find out.
Don't have a date to bring to your mates yet? Jump on Tinder to sort that right out.