Oof, okay. Malcolm Turnbull, Prime Minister of Australia and bloke responsible for the world of hurt currently affecting the Australian LGBTQIA community thanks to a deeply unnecessary, ludicrously expensive and insultingly non-binding postal vote on same-sex marriage, tweeted a video today of himself and his wife voting "yes".
Hmm.
Lucy and I are voting YES because it's fair. Make sure you have your say too by returning your survey form. pic.twitter.com/6xhaDYC7pQ

— Malcolm Turnbull (@TurnbullMalcolm) September 23, 2017
"Should the law be changed to allow same sex couples to marry? We're voting yes, because it's fair," Turnbull says in the video.
"And it's time to get this done," adds his wife, Lucy.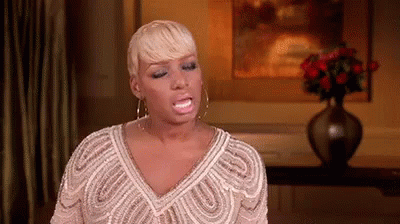 HMM.
While we understand that this is a gesture of goodwill, it also seems woefully late and kind of rude, considering this is the man who could have saved us all a lot of heartache and hassle and simply put the vote to the parliament – being, as he is, the only one who can actually bloody do so.
Instead, we've got harassment and targeting of LGBTQIA Australians on the rise, increasing incidents of violence, 14-year-old girls getting threatened, and a nation gripped with paranoia and fear, all thanks to this fucking garbage, stupid, needless postal vote.
So it's fair to say that no-one is super impressed by the PM's "Yes" vote, actually. Not impressed at all.
Well, that's it then … $122 million worth. Thanks Mal and Lucy https://t.co/JlZ9gGJ7O5

— Jobsen Grothe: Jobs and Growth and a Living Wage? (@JobsenGrothe) September 23, 2017
Fascinating that you can stand up like that without a spine https://t.co/cY9e9X4Ul5

— Daniel Zennon (@dzennon) September 23, 2017
You could have said Yes in Parliament, Fonzie https://t.co/gJvzDpaLh1

— Amy Coopes (@coopesdetat) September 23, 2017
Mr PM, you could've just passed this in Government, without the need for this vote. Think of how that money could've been better spent #yes https://t.co/0OtjV9HcBB

— Dianne (@H4LDC) September 23, 2017
When the guy running the country can actually "have a say" that changes the law, but instead performs in a farce like this postal survey. https://t.co/5PKWhAsyRk

— Scott (@scott_thewspot) September 23, 2017
https://twitter.com/jeremy_h1981/status/911439031279304704
https://twitter.com/TheRealKerryG/status/911465104700432384
https://twitter.com/2012robinson/status/911461544877113344
https://twitter.com/scottsues/status/911483004995878912
Vote where it counts you useless empty suit: in your party room and in the parliament.

— Brad (@sthcrss) September 23, 2017
Thanks for turning a human rights issue into a platform for the nutjobs & making Australia more stupid. Just like the DD & one nation. Champ

— 😷JosephK 🕸🚪🇺🇦 (@JosephK_OK) September 23, 2017
NO HONEY. FAIR IS CHANGING THE LAW BECAUSE IT'S RIGHT NOT PUTTING IT TO POPULAR VOTE. YOU BELLEND. YOU LITERAL SEETHING HEAP OF HUMAN WASTE. https://t.co/B8aqmcDaO7

— zero chill gal (Taylor's Version) (From The Vault) (@baeoflight) September 23, 2017
https://twitter.com/reesieboi/status/911484234413441024
So yeah, thanks a lot, Mal. Really appreciate it.