PEDESTRIAN.TV has teamed up with yd. to get you ready to rock party season.
Folks, we have three months left of this year. Three. When TF did that happen? We're hurtling straight into party season. And, after a shitshow of a few years, we're on track to have a string of back-to-back big summer blowouts to make up for lost time.
Obviously, you need to look slick for the silly season. And would ya believe it, yd. is flinging over 100 free suits out to help you up your game for said parties.
This is the look-at-me vibe we're going for. I recommend you add it to your vision board now: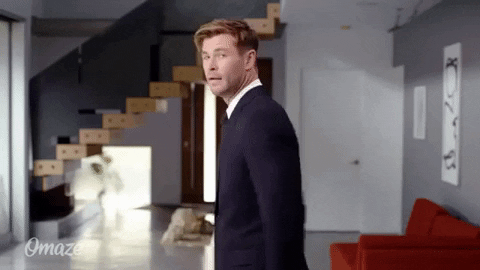 This giveaway isn't your regular kind of giveaway either, it's a cool one. Like a grown-up version of Charlie and the Chocolate Factory, you get to hunt down 'Get the Suit' golden tickets inside specially-marked suits in-store.
And given every relative, mate and distant friend-of-a-friend is inviting you to a shindig lately (and draining your bank account in the process), it's a great way to save some dosh.
There will also be free suits just dangling off billboards and ready for the taking in Sydney on the 8th of October. (Make sure to bring your tall mate, I guess.) Melbourne punters will also have a shot at swiping suits from billboards, so make sure to dawdle through the CBD on the 15th of October. Whip out those calendars now to mark the dates down, fam!
Now, what kinda billboards should you be looking for? Glad you asked. Keep your eyes peeled for some handsome local legends. (No need to ask me twice!) Presenter and comedian Joel Creasey will be suited up on billboards, alongside Olympic medallist boxer Harry Garside and Heartbreak High heartthrob Josh Heuston.
Keep your peepers glued right here for info on where the suits will be dropped. Otherwise good luck and happy partying!
Image: Succession