So the deeply unnecessary, insulting and poorly-thought-out postal survey on marriage equality has finally started appearing in the letterboxes of Australia.
The debate rages on, with 'No' campaigners attempting to muddy the waters with hysterical babbling about mandatory sex play in primary schools and forty bajillion new genders that the government will introduce should Australians be allowed to marry people of the same sex, and the 'Yes' campaign doing wonderful things like this particular column.
Appearing in the nation's finest newspaper, the NT News (who have brought us a string of greatest hits including the bloke who shoved a cracker up his clacker), the column is by journalist and head of news at the NT News, Jill Poulson.
It features an image of rainbow hands holding one another, and the copy consists, in its entirety, of two paragraphs:
Voting papers have started to drop through Territory mailboxes for the marriage equality postal vote and I wanted to share with you a list of why I'll be voting yes.

1. I'm not an arsehole.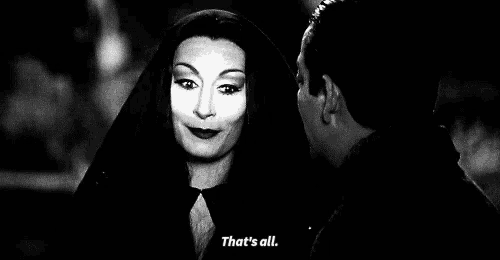 WOW. JILL POULSEN'S COLUMN TOMORROW. pic.twitter.com/5kmPa8LHiC

— The NT News (@TheNTNews) September 15, 2017
We can talk about the pros and cons of marriage equality 'til we're blue in the face, but Poulson's brief, bold missive really says all we need to.
The response has been, unsurprisingly, considerable.
A bold move by @TheNTNews https://t.co/va6YXklzvJ

— David Chen (@dchen21) September 15, 2017
Land Down Under is feeling particularly savage this time of the week https://t.co/iED4cA4tOs

— Matty 🅱️ (@mdb8710) September 15, 2017
This is quite something. Aussie political discourse is… Extremely Aussie https://t.co/NAeOZGkxmW

— 𝔐𝔞𝔤𝔫𝔢𝔱𝔰 🧲 (@PerthshireMags) September 15, 2017
https://twitter.com/Maxepmason/status/908672650632863744
Bravo. Brilliantly played Jill, Bangers and NT News crew

— Bryan Littlely (@bryan_littlely) September 15, 2017
Excellent reporting, as always! pic.twitter.com/X9TXJrMa0x

— Music got me feeling so Kris. (@Krislicked) September 15, 2017
Solid effort from @jill_poulsen today in @TheNTNews.
'Reasons I'll be voting yes
1. I'm not an arsehole (end column)' https://t.co/UzqOcfNgrg

— Amy Coopes (@coopesdetat) September 15, 2017
Bloody onya, Territorians. Never change.