Melbourne City Council has announced that starting from tomorrow, there will be free parking in the CBD until January 3, so get your boots and your coat and get in that car of yours.
The free parking offer comes as a bid to encourage people to shop in the CBD, enjoy cafe and restaurant life, and also enjoy the Christmas Festival that will have displays over the holiday season.
All you need to do to enjoy your free parking in the Melbourne CBD is head to the council website, download the voucher and print it out to be displayed at the front of your car.
"We're offering parking free of charge across the municipality from 1 December 2020 to 3 January 2021 to encourage people to enjoy Christmas shopping, entertainment and outdoor dining," Melbourne City Council wrote on their website.
"This is a temporary measure in direct response to the COVID-19 pandemic, to make it easier for shoppers and visitors to come back to the city and support our local businesses."
Usually, parking in the Melbourne CBD area is $7 an hour in the central city and $4 on the outskirts, so you can use that extra pocket money to buy some Christmas goodies instead. Maybe a new bauble for the tree? A little Chrissy cookie for yourself? Your options are limitless.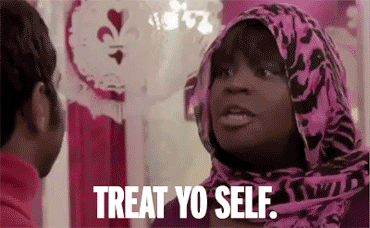 Of course, time limits and disabled parking restrictions still apply, so don't try any funny business with this free parking blessing. Failure to adhere to time limits that are in place will result in a fine, which kinda nullifies the whole 'free' thing, so please watch out.
According to the Melbourne City Council, "the parking vouchers can be used in on-street parking bays where there's a green sign, for example, 1P or 2P."
"We're conscious that right now, some people may feel less inclined to travel to the city via public transport. Allowing people to park for free for a limited amount of time is a temporary measure – for one month – to help support our businesses at this crucial time of year," they wrote.
So yeah, Merry Christmas, looks like you'll have all of December to celebrate that sweet, sweet free parking.