When I was little, all I wanted was a sister, but had to settle for just a big brother for company. While I was miffed at the time, I've never been more grateful not to have a sister, because what if she'd turned out like Meghan Markle's sister, Samantha Markle? I shudder to think.
She's been a problematic thorn in the Duchess of Sussex's side ever since Meghan first hooked up with Prince Harry, saying frankly quite horrible things about her half-sister, who is Thomas Markle Sr's daughter from a previous relationship. Lord, she was even set to appear on UK morning TV around the time of the royal wedding before the Palace put the kibosh on it.
So of course with Meghan and Harry this week announcing the birth of their tiny, adorable son Archie Harrison Mountbatten-Windsor, Samantha couldn't help put add her two cents to the conversation.
Shockingly, she starts off her thoughts — shared during a chat with DailyMailTV, of course — with quite a nice sentiment before descending into her typically snarky pass-agg BS.
Well, I love it. Family is family. What I think is incredible is that it's a great moment historically and although the adults have a lot of water under the bridge, I would really like to see everyone reach out. We've extended the olive branch and now it is Meghan's turn.
If I was Meghan, I'd burn that bloody olive branch. But that's just one girl's opinion.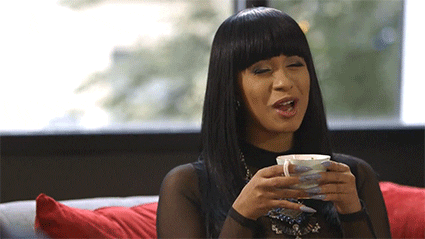 In the interview, Samantha points out that she has a part in little Archie's genetic makeup, saying: "We're all welcoming the baby — Markles, Raglands, Sussexes, Windsors. In terms of the gene pool, we've all made a contribution to this wonderful little boy who will probably grow up to be an exceptional man and we'd like to treat this as if we're all a big family."
On the topic of Meghan's estranged father Thomas, Samantha added: "I want Meg to be able to share this beautiful time with him in whatever way she can. I hope something sticks with her—that she decided to do the right thing for my dad. Life is short and we're family."
Say "we're family" one more time, I fkn dare you.
Time will tell if Meghan does allow her extended fam to be a part of little Archie's life, but the little tot has already met some pretty important relos, including his great-grandma Queen Elizabeth who looked bloody stoked to see him. Bless.
Image: Getty Images / Dominic Lipinski - WPA Pool