Meghan Markle is a complete delight, purely from my viewpoint of someone who has a) never met her b) is obsessed with her upcoming nuptials with Prince Harry and c) is basing all my judgements of her actual personality on her character Rachel in Suits, who is sassy and smart and someone I feel I would get along with IRL.

But, as I said, I don't know her at all so I cannot pass judgement on her family dramas, which seem to be plentiful. And you know what, SAME. Show me a family devoid of drama and I will show you $201.41, aka the entire contents of my bank account.
ICYMI, Megs has divorced parents and her father, Thomas Sr, is a bit of a recluse who currently resides in Mexico. Though early rumours were flying that he wouldn't be invited to the wedding, The Sun claims to have ~ exclusive knowledge ~ that Thomas is in fact delighted to have received an invite and will be walking his 36-year-old daughter down the aisle. "He's not exactly thrilled at facing the world's glare… but nothing will stop him from having Meghan on his arm for the big day." Bless.
Meghan's mum and Thomas Sr's ex-wife Doria Ragland will also be in attendance, but according to The Sun, two people who apparently got a right royal snubbing are Meghan's more problematic relos: namely her outspoken half-sister Samantha Grant and her half-brother Thomas Jr, who are Thomas Sr's kids from a previous marriage.
You might recall that Samantha has spent the entirety of Meghan and Harry's relationship penning an ExPloSiVe TeLL-aLL book about how much of a bitch Meghan is, or something. It had the working title of The Diary of Princess Pushy's Sister and honestly, she can't have expected to score an invite with behaviour like that, right?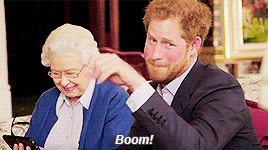 Onto Thomas Jr, who again you might be familiar with. Back in January of this year, he got into a scuffle with his fiancee Darlene Blount and she was charged with fourth degree assault at 4am on New Year's Day. In January 2017, Thomas Jr was arrested for holding a gun to Darlene's head, so we can kinda sorta see why Meghan has opted against inviting him.
While Thomas Jr is self-aware enough to steer well clear of Windsor Castle on May 19, Samantha will reportedly be in the area as a guest of a TV channel, no doubt crapping on about how much of a bitch Meghan is, or something.
She is yet to comment on the snubbing, but something tells me she won't stay silent for long.
Image: Getty Images / Karwai Tang