If you've ever been to Paris, you'll know that dogs are actually absolutely Top Dog over there. They're allowed pretty much everywhere that their humans are, and it's not uncommon to spot a pup literally scarfing down lunch off the fine china on the table at a restaurant (probably while their owner is chain-smoking a pack of slim durries and surviving on a liquid diet of black coffee and wine).
But believe me, the luxe life of a Parisian pooch doesn't end there. No sir. If you're affable enough to stay at a five-star hotel in the city of love, you'll find that l'amour extends to the well-groomed family members who typically eat from what I assume is a diamond-encrusted bowl on the floor. No, I'm not talking about your uncle after a few too many shandies.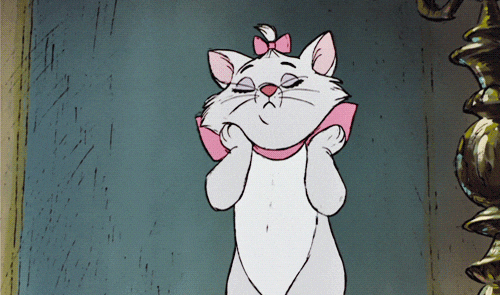 La Réserve literally in the heart of Paris (or at least right near the Eiffel Tower) is probably the most bourgie bloody hotel you can check into, with your spoilt-as-shit pup (or kitty) in tow. An extremely hot place to stay during the Paris Fashion Week where you know your four-legged travel companion will be extremely taken care of while you're off looking at some haute couture.
While you're sipping on champagne and eating macarons out of a golden chocolate pump-feel shoe (no really, it's on the menu), your VIPuppy will be offered a full menu of pet-friendly dishes which tbh sound so good that I'd probably accidentally order them thinking "Christ these are pretty bloody cheap for a Paris hotel."
Think dishes that sound INFINITELY better in French like suprême de poulet et riz vapeur (chicken supreme with steamed rice), viande hachée, riz et épinards (ground meat, rice and spinach), poisson du jour, carottes et épinards (fish of the day, carrots and spinach) are just a smidgen of what's on offer for your pampered chien à la carte.
This is no tin of Fancy Feast mates, this IS a fancy feast.
Plus for Fashion Week there's a pop-up happening at La Réserve from luxurious designer pet outfitters, Mungo & Maud, for all your quick-change-between-runway-show needs.
Look I 100% assume that this is how The Aristocats lived and nobody can convince me otherwise.
Image: Instagram / @leaseguier