First of all, we just want to say that we stan a queen who fights back against body shamers.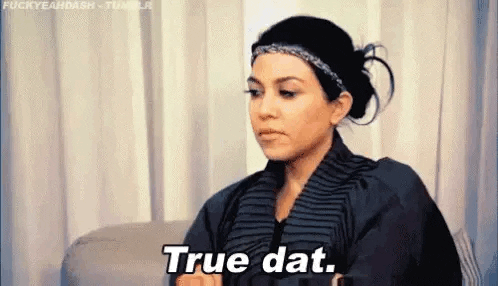 But gang, we have a lot to unpack.
Don't remember Tyson Beckford? Same. Well, the model recently commented on an Instagram flick of Kim Kardashian West saying "Sorry I Don't care for it personally", followed by "She is not real, doctor fucked up on her right right hip *throwing up emoji*."
First of all: no, Beckford. Just no. In the glorious age of 2018, thou shalt do to the body what makes thou feel their most fab and confident.
Anyway, Kim justifiably clapped back by writing "Sis we all know why you don't care for it", implying that he wasn't her type. *Wink* *Wink* *Nudge* *Nudge*
Now, some people got a bit angry at our gal Kimmy K, with some even going to the lengths of calling her comment homophobic.
But the queen was quick to defend herself during her Real 92.3 interview, and launched another tirade at Tyson. "Really, dude?" she goes in. "Like, you're going to body-shame me? Like, okay. Okay. Okay, sis. You're going to body-shame me?"
"People were sending me stuff on his page. He keeps on going and going and going, and I'm just like, dude, that's so female lame to me. That's just lame to me. And for anyone to say that I am homophobic with the comment of saying sis? All my best friends are gay. I support the community. I love the community, they love me, that has nothing to do with this."

TBH, we side with Kim. After all, in today's world, no guy obviously has a place to judge a woman by whether she's ~natural~ or not.
That being said, though, it's just hilarious to watch Kim fall into the whole 'I have gay friends' narrative, and then to witness the subsequent squirming that ensues from that. It's just so well-intentioned… How could we think Kim means any ill-will?
Also, there's something that hasn't been touched on yet in this debate. Thinking that someone's gay isn't an insult. It's the same as someone assuming another person is straight, which isn't an insult either. And if Tyson, for example, gets angry at Kim for implying he's gay, that means he views 'gay' as a slur, subsequently meaning that he holds a more-homophobic attitude than Kim herself. Capiche? Capiche.
Or maybe she's just serving her public with some insider tea. IDK, the options are endless.
Either way, bless Kimmy. We adore you.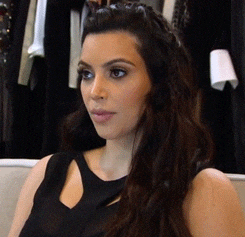 Image: Getty Images / Rich Fury