Keira Maguire, our voice of reason and truth and resident mum on Bachie in Paradise has undergone a little reverse cosmetic procedure to wave goodbye to her lip fillers as she enters a whole new paradise with old mate Jarrod.
Keira exclusively told Woman's Day she was "devastated" after seeing herself on the reality show, especially because the lip fillers made her look like she had a "permanent pout" all the time.
"Every time I saw myself on TV, I was like, 'Why are you pouting?' but I knew I had no control over it."
Our fave sass queen had undergone a last minute quickie procedure before hopping on the show but instead of just getting half a millimetre, Keira accidentally got two millimetres injected instead. The end result was a self-described "duck pout".
And yes, we all noticed it but she still looked fab clapping back at about every single person who tried to give her strife in paradise.
But, that's all done and dusted now 'cos Keira had the fillers removed last week at a Melbourne clinic and now Jarrod can kiss her properly.
No really.
"He loves my lips! He says he can actually kiss me properly! He's like, 'Don't ever do it again!'"
Cute.
Anywhoo, tune in tonight for the last episode of Bachie in Paradise this season where Keira and Jarrod will be all types of disgustingly sweet together and she might actually drop the l-bomb turning Jarrod into his final and 50th shade of red.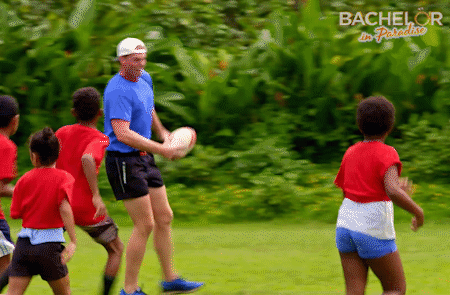 You can read the rest of Keira's interview with Woman's Day HERE.
P.S Keira just uploaded a photo of herself in her commitment ceremony dress and she looks absolutely stunning.
7:30PM tonight folks.