A grown man from the Kyle and Jackie O show has scored his ten seconds of fame when he told former captain Steve Smith his actions really aren't that bad because they don't compare to the other cheating scandal that happened between Davina and Dean on Married at First Sight. Noice.
Never a bad moment for an opportune publicity stunt.
The other journos and press team quickly hushed the man and the interview carried on but those few seconds were enough to trigger Twitter. 
You can watch the snippet below.
Ok all who asked me, here's a video of that tool from the Kyle and Jackie O show. It was a dumb stunt at the expense of a shattered man pic.twitter.com/HBvDsKSw7F

— Natasha Robinson (@NC_Robinson) March 29, 2018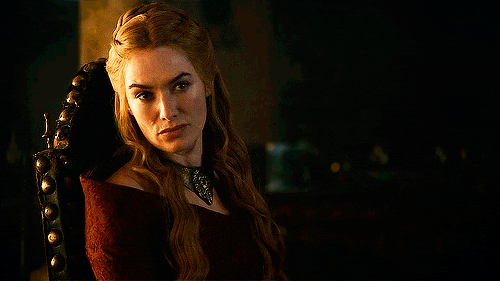 This was Smith's first meeting with the Australian press since the interview in Cape Town last Saturday, and it was an emotional one as he apologised to his fans, his family, the sport, and to the Australian public. After making his apology, the questions began and the man, who is apparently known as Intern Pete (Pete Deppelerhas) made sure to mention he was from the Kyle and Jackie O show before going on his MAFS tangent. Again, noice.
You may remember Intern Pete from the Logies – the one who dressed up and paraded around as the gold statue.
This isn't Intern Pete's first time being in hot water. Just last year Pete had to apologise on air for completely making a story up about Neighbours' actor Stefan Dennis (Paul Robinson) being publicly intoxicated, falling into a gutter and throwing up. Channel 10 immediately denied the claims and Pete admitted he didn't see Stefan fall, instead he "tripped a little bit" and that he didn't "spew, I saw him cough" .
No one's really sure what Intern Pete was genuinely trying to achieve from the stunt but holy shitsnacks are people damn fumin' at him.
I mean, some people got a laugh out of it but the majority agreed it was a cheap move.
So, as always enjoy the wrath of Twitter.
What an absolute disgrace!! #InternPete hope you were forcefully removed from Sydney airport, similar to the Logies a few years ago. Give it up, you and that radio show are nothing but a shit stain to Australia #BoycottKiisFM

— K1drandom (@k1drandom) March 29, 2018
You guys should be ashamed of yourselves. @kyleandjackieo
I will never appear on your show again. Fact.
Disgraceful.#StevenSmith

— Lachy Hulme (@LachyHulme) March 29, 2018
That Kyle and Jackie O clown can absolutely dive head first into a concrete tip.

— Vince Rugari (@VinceRugari) March 29, 2018
Also when will Kyle and Jackie O be fucking cancelled it's long past due.

— Jenna Guillaume (@JennaGuillaume) March 29, 2018
people are slamming kyle and jackie o and I am LIVING

— erin (@missdirection08) March 29, 2018
Just out of interest, what was the Kyle and Jackie O producer expecting to get out of that? A hilarious comeback from a tearful Steve Smith? FM Radio can be idiot central sometimes.

— Ben Lewis (@benlewismedia) March 29, 2018
What about the goose from Kyle and Jackie O. Making fun of a broken man whose career is in tatters, very disrespectful.

— Chris Lawrence (@chrislawrence04) March 29, 2018
At the very least, Smith had the right to tell his side without being belittled. I'm talking to you, idiot from Kyle and Jackie O

— waterbaby134 (@waterbaby_134) March 29, 2018
Everyone looking at some place to put your anger after this whole ball tampering incident, may I recommend getting angry at that random Kyle and Jackie O fellow.

— Brodie Cowburn (@brodiecowburn) March 29, 2018
What about the imbicile from the Kyle and Jackie O show at Steve Smiths press conference. What a fuckwit someone should have dropped that dumb cunt

— Benny (@saintbenny63) March 29, 2018
Kyle and Jackie O?
What the actual fuck and who the actual fuck? Get the actual fuck out with that crap #Stevesmith

— Lady Lovely Lumps (@Chemu18Cheryl) March 29, 2018
Did someone from Kyle and Jackie O seriously just try and ask a question for publicity? They are absolute pigs. What a low stunt. #cricketgate #cricket

— James Willis (@jimhwillis) March 29, 2018
Stay classy Kyle and Jackie O show ????????‍♂️

— Jack Heverin (@JackHeverin) March 29, 2018
12 month ban Kyle and Jackie O

— Angus Livingston (@anguslivingston) March 29, 2018
Honestly, Kyle and Jackie O – what a stunt… what a stunt… and Intern Pete has balls… far out

— Trevor Long (@trevorlong) March 29, 2018
The person from the @kyleandjackieo who made a statement during the Smith remarks – utterly ill-judged and awful.

— Leigh Sales (@leighsales) March 29, 2018
Leigh Sales has spoken.
Image: Channel 9 | Wide World of Sports