PEDESTRIAN.TV has partnered with Open Universities Australia to give you more education options.
So you've decided you want to further your education. Good on you. Excellent life decision. But now you're faced with the daunting task of actually choosing a uni course and holy moly, it's HARD.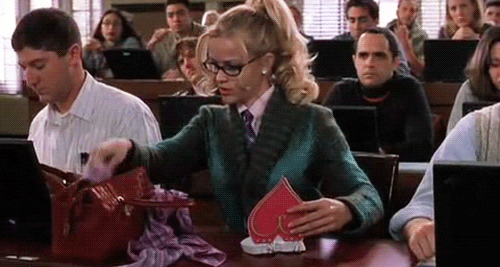 Like, do you want to be a psychologist or a drama teacher? A journalist or an astrophysicist? Your mum for sure wants you to be something with the letters D and R before your name. There are just so many options. Too many options. When you were younger you were always told the world is your oyster and now you feel like you're being shucked right open and bombarded with choice. And it's v. invasive. 
Not to mention the onslaught of advice being shoved down your throat and into your inbox from well-meaning friends and family. So how do you begin to sift through the stack of tips, tricks and guidance in order to choose the right uni course for you?
Practice critical thinking
This is just a good life habit in general. Critical thinking is the analysis of facts to form a judgement. It involves feeding your curiosity, viewing information from multiple perspectives, evaluating evidence and eventually coming to a logical conclusion. This might sound robotic but critical thinking can benefit almost any big life decision you need to make. Whether it's who you're voting for, where you want to live or the uni course you want to study. If you're really stuck, chat to some experts to get the lay of the land. Open Universities Australia is a good place to start, considering they've got the lowdown on thousands of online courses from leading Australian universities, so you can compare all your options and enrol in the same place.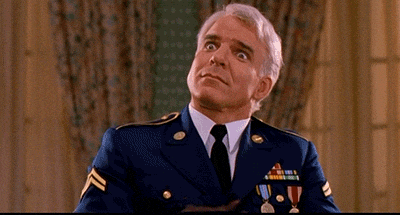 Pay attention to where the advice is coming from
The world can be biased, hun. If your mum has always, very loudly and proudly, wanted you to be a doctor and all of a sudden your inbox is full of biology courses – proceed with caution. Same goes for your best mate who wants you to join her in moving to Albury Wodonga – do you actually want to study at a rural campus or is it a case of the blind leading the blind? Just because these people are your family and friends doesn't mean they always know what's best for you. 
Keep your options open
Again, this is good life advice. Sheesh, I should be charging for this. Nowadays there are way more higher education options than just traditional university. Take places like Open Universities Australia, for example. These guys give you access to thousands of uni courses with no entry requirements delivered completely online so you can study anywhere. Since they're a non-for-profit, their expert student advisors will help you make decisions based on what study option is best for you. Basically, they're here to make choosing your study direction more simple. Because it doesn't have to be hard.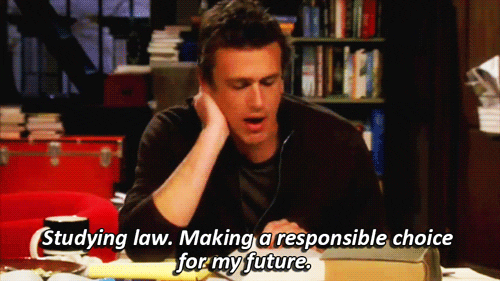 Don't judge a book by it's cover
Don't make assumptions about the uni you're interested in based on surface-level factors. Do some deeper diving, and research to see if the course you're picking stacks up against its competitors. Because the end goal is the best education, right? That means taking into account dollars, time and flexibility of study. It's the quality of the course, not necessarily the name of the institution which counts.
Listen to your gut
At the end of the day, this decision is for you. It should fuel a fire, it should get you stoked, you should WANT to study whatever it is you're choosing to study. If you're not 100 percent sold on the course, you're only going to end up dragging your feet to class and lacking motivation for the assessments. The beauty of higher education is that, unlike high school, it's your choice. So listen to your gut. Your gut is a smart guy/gal.
Image: Booksmart