So the second attempt at getting a plebiscite on same-sex marriage has officially been blocked by the Senate (seriously guys, just let it die) and now we're going postal.
The Liberal Government is now planning to fall back onto an optional postal vote, which can happen without having to go through the Senate, but can be blocked by lobby groups if they take it to the High Court.
If we're looking at the reality of this, postal ballot envelopes are going to show up in our letterboxes from September 12, because apparently our government can't seem to land on a decision themselves. A decision which has been made by over 20 other countries in less time than it takes to get an order from ASOS.
There's two things we can do with the postal vote. We have the option to boycott the vote (which, depending on which way you're voting could potentially allow the other side to win), or you fill out your vote and opinions, provided there's space for that, and then send it right on back.
The most important part, no matter what, is that the ballot sheet actually shows up where you are living.
Much like the conversations that happen around elections, it's one again time to double check your details on the electoral roll through the Australian Electoral Commission (AEC).
If you've moved since the last Democracy Sausage Day, then update your details RIGHT NOW.
PEDESTRIAN.TV's News Editor David Adams just updated his details. It took him two (2) minutes. We timed him.
Don't say "oh, I'll wait until I get home, it'll be ok" because if you're anything like me, you'll get home and crash on the couch and completely forget to do anything of importance that isn't eat dinner and yell at Survivor encores.
So no matter if you're planning on putting forward your vote – which is probably the only way the suits in Canberra are going to know how you feel – or you're going to boycott the postal vote in an act of defiance like Gob at the beach, updating your details through the AEC is beneficial to everyone involved.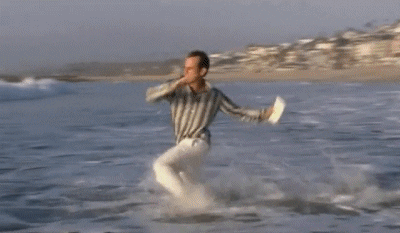 Get it done, folks.