There's nothing like a bit of wholesome celebrity goodness to start your weekend, and my mates, this is wholesome celebrity goodness of the highest order: none other than de facto Duke of Hollywood, George Clooney, was moved to tears – ACTUAL TEARS – by his wife Amal's first ever public speech about him.
The speech in question took place at a celebration last night, where Georgie boy was being honoured with his very own American Film Institute Lifetime Achievement Award. Attendees included Jimmy Kimmel, Jennifer Anniston, Cindy Crawford, Courtney Cox, Cate Blanchett, Don Cheadle, Laura Dern, Anna Kendrick and Bill Murray, and even Barack Obama dropped in via a prerecorded message extolling Clooney's virtues – but it was Amal who stole the show.
In her first public statement about her husband, the human rights lawyer opened up about her truly blissful-sounding life with Hollywood's most famous silver fox.
It's somehow easier for me to address a court on behalf of a detainee than to speak publicly, as I am doing for the first time tonight, about my husband. I do so out of immense pride of all he has achieved. Here are a few things you may not know about him.

First, he is a gentleman. He is a gentleman in every sense of the word, and in a way that seems so rare these days and, perhaps, even outdated. Everyone who knows him, even those who oppose him politically or who have quarreled with him professionally, will tell you he has not forgotten his Kentucky manners. On every set I visit, I'm told by the crew that George sticks up for the most vulnerable.
Are you crying yet? It's okay if you were, because so was George. LOOK:
Oh my god. Amal Clooney's speech just made George cry, and also like half my table. Don't worry I have video #AFILife

— Andrea Mandell (@AndreaMandell) June 8, 2018
https://twitter.com/AndreaMandell/status/1004955019165044736
Amal Clooney moved George Clooney to tears with her tribute to him at the Lifetime Achievement Award Gala. https://t.co/G8nfFz57uJ pic.twitter.com/3AvbzyvgvQ

— DailyEdge (@dailyedge) June 8, 2018
She then went on to talk about how she had resigned herself to being a spinster by the time she met George, because she was already 35, which a) is ridiculous, have you seen that woman, she is a goddess, and b) is some bullshit about the ludicrous pressure we put on women to get married, but we'll ignore that because George Clooney misting up over his beautiful wife singing his praises in front of all his celebrity mates is really just a beautiful scene and nothing can spoil it.
Watching George Clooney's eyes fill with tears while he watches Amal talk about him is a lovely way to spend an evening. #GeorgeClooneyAFI

— Rebecca Keegan (@ThatRebecca) June 8, 2018
"I thought you couldn't have it all. I thought if you could have a successful career you (wouldn't) also meet the love of your life," says George, toasting Amal. "You make every single day feel as special as tonight" #AFILife

— Andrea Mandell (@AndreaMandell) June 8, 2018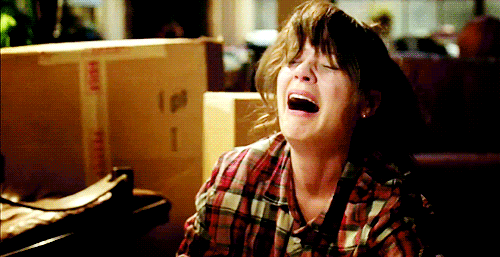 Maybe love really is real, you guys.