You know what I always say? If you can't score an interview with the talent, pretend you did anyway and then definitely publish for the public to see. Foolproof journalism.
Egypt Air seem to have read my philosophy book, seeing as they featured a truly bizarre interview allegedly with Drew Barrymore in their in-flight magazine, Horus.
And they might have gotten away with it too if political analyst Adam Baron hadn't have meddled in their business on a recent flight and shared the 'surreal' article on his Twitter.
This interview with Drew Barrymore in the Egypt Air in flight magazine is, umm, surreal. pic.twitter.com/fN3lNHXbL0

— Adam Baron (@adammbaron) October 2, 2018
The 'interview' is not what you'd call positive, with reporter Aida Tekla essentially just going to town on Barrymore for her past relationship choices.
Despite being unstable in her relationships most of her life, despite the several unsuccessful marriages and despite the busy life of stardom that dominated her life for several years; the beautiful American Hollywood actress Drew Barrymore has recently decided to temporary take an unlimited vacation to play her most crucial role as a mother…

It is known that Barrymore has had over 17 relationships, engagements and marriages; psychologists believe that her behaviour is only natural since she lacked the male role model in her life after her parents divorce when she was only nine years old. Ever since that time, she has been subconsciously seeking attention and care from a male figure; but unfortunately things do not always go as planned and she has not yet succeeded in any relationships for various reasons.
Oof. Apparently, Tekla is a psychologist as well now, and a blunt one at that. Honestly, I tried cutting down on that quote but I just can't, it needs to be read! And it gets better.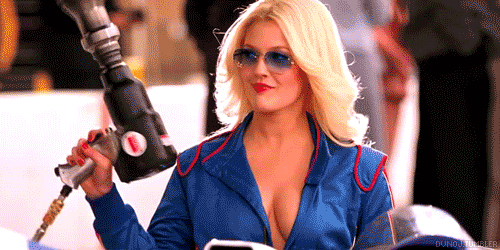 Tekla asks Barrymore about her parenting philosophy, to which 'the star' supposedly gives this totally normal and coherent reply.
Despite their young ages that do not exceed 5 years, they know the name of the American President, the names of Presidents and Kings of some major countries and the names of several substantial figures in the political scene.
Well hey, as long as they know their Presidents and Kings!
And let's not leave out a little dig at some alleged extra baby weight when even "even your fans accused you of being overweight and neglecting your health". It's ok though because Tekla also notes Barrymore managed to get her body groove back. Thankful for the praise, 'Barrymore' really got explained herself well though.
I feel overwhelmed when someone tells me that I have regained my image and managed to lose that extra weight, especially that I felt depressed due to the significant increase in my weight after delivering Frankie. However, I find this a great opportunity to encourage every woman who is overweight to work on regaining her beauty and body, especially that it is not as hard as one may think; it is all about determination and following the appropriate diet under the supervision of a physician.
Like….what? Just, what?
Although, in Tekla's defence, I for one am certainly more entertained than I would have been if I actually just spent the time reading a REAL interview with ACTUALLY Drew Barrymore.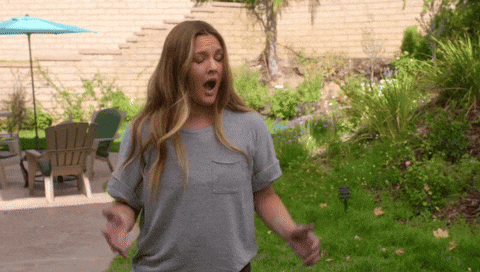 Image: Getty Images / [Nancy Ostertag]