If you, like me, dreamed of being cast as the new kid on Ramsay St or one of the cover models for Girlfriend Magazine, then listen up,  because it's our time to shine. You see, Coke AKA Coca-Cola is looking for everyday Aussies to star – and I mean STAR – in their latest and greatest summer ad. 
I'm talking primetime on the telly, mates. I'm talking 15 seconds of fame (well, ten seconds to be precise), gang. I'm talking make your mum proud, guys. And Coke isn't necessarily scouting for Australia's next top model, either. They're looking for the Dazzas and Shazzas, Lozzas and Lizzies among us. They're looking for good old, down-to-earth Australian legends who love indulging in a delish can of icy cold Coke.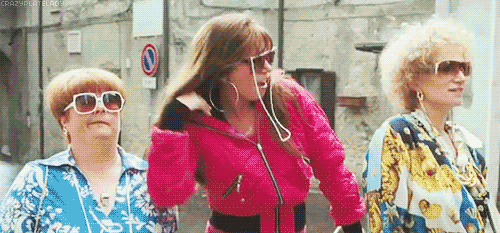 They're here to appreciate the gamut of personalities that make up our beloved Aussie landscape. Whether you're more of a Kath than Kim or an Archie rather than an Azza, it doesn't matter. So if you're a Macca or a Damo, get excited because your name is about to adorn the rougiest and bougiest soft drink in all of the fridgelands. Yeewwww!
Coke is also offering up a whole new range of customisable cans, in which you'll be able to choose your own name to feature if your nickname isn't available. You'll also be able to find cans that feature cultural names like 'mi amore' or 'tita' too, which is just adorable.
But how do you land this coveted TV gig, you ask?
It's easy peasy, friends. All you gotta do is send in a 10-second video telling them who you want to share a Coke with and why. Like, do you want to share a Coke with Robbo because he leant you his ute last week or do you want to share a Coke with Haylz because she makes a mean pavlova? Both count.
Simple as that. Grab your phone, film a shout out and nek minute, your mug could be on the telly. There'll be up to 170 unique 'shout out' ads that will be created and aired across screens large and small, so you've got a pretty decent chance of scoring a spot. We hear the competition is gonna be pretty darn hot so make sure you shoot your best work and get it in quick.
So go on, whatcha waiting for? We know you're not shy. Send in your Shout Out today and get famous already.