While Australia is yet to even begin sensible approaches to drug law, it falls on our shoulders to keep the roughly six million Australians currently living and working at Canadian ski resorts of the big news: namely, that weed is legal at a national level in Canada this week. It's the second country to legalise the devil's lettuce nationally.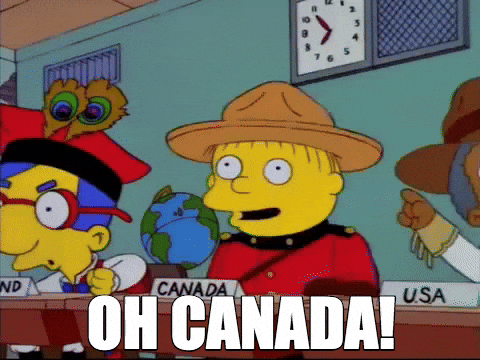 That's right – across the country, adults will be able to possess up to 30 grams of that sweet, sweet green and grow up to four plants of any size per household.
It's worth remembering that while it's legal across the board, provincial and local regulations vary quite widely. For example, you can smoke anywhere tobacco smoking is legal in many parts of Quebec, but not in Montral. So check what's up in the city you're in before you light up a jazz cigarette.
(Also, can we just marvel a moment at the absolutely incredible picture Getty Images gave me above for the search 'Canada weed legal'?)
Availability also varies by province. British Columbia will only have a single weed dispensary when trading begins on Wednesday, in the city of Kamloops. Alberta will have 17, and Quebec will have 20. Only one store – the Ontario Cannabis Store – will sell in Ontario, but it's not entirely clear how many locations they'll have.
Are you a fan of chowing down on edibles? You're out of luck for the moment. You can legally make your own at home if you're so inclined, but the laws haven't been ironed out for sale at the moment, and probably won't be for a year.
But that's more or less the skinny. From Wednesday, Canada is the destination of choice for weed fiends everywhere. Lucky our visa situation with our Commonweath siblings is so lovely, isn't it?