Friends, we might as well call 2018 a day, because ain't nothing gonna top this in terms of helpless, slightly sinister absurdity: a very busty squirrel has sent Japanese social media into a frenzy after being spotted at a zoo in Tokyo.
A few days ago, Twitter user @boblim1204 posted the following picture of the seductive rodent:
今日リス園にも行ったけどむっちゃセクシーなリス撮れた pic.twitter.com/pbK8uWIUNO

— ぼぶ (@boblim1204) October 9, 2018
The tweet roughly translates to, "I went to the squirrel garden today and took a picture of this very sexy squirrel."
YA SURE DID, MATE.
According to the Daily Mail, the squirrel is actually the mascot for Inokashira Park Zoo's squirrel garden, which houses a bunch of rare and protected Japanese squirrels.
ちなみに場所は井の頭自然文化園のリスの小径というところです。
リスが何匹も放し飼いにされてて問答無用で癒されます。

入場料400円でちょっとした息抜きにおすすめな場所です。 pic.twitter.com/FkPXwBCLFF

— ぼぶ (@boblim1204) October 9, 2018
The pic quickly went viral on Japanese Twitter, with a bunch of people pointing out the squirrel's uncanny resemblance to the love interest from Chip 'N' Dale, Clarice: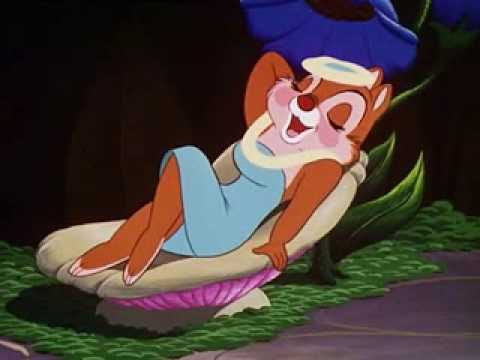 To which we say: you fools. Chip and Dale, and by extension Clarice, are all CHIPMUNKS. The sexy real-life rodent in question is clearly a SQUIRREL. Honestly!!!!
The existence of the well-endowed arboreal mammal raises more questions than it answers. For example: with what speed is this news travelling through the furry community? Is the chesty squirrel the only one of her kind, or are there many other sultry fur-maidens out there in the world? What can we do to protect them from the leering eyes of all our brain-sick brethren? And how many ASIO watchlists am I now on after Googling "squirrel with boobs"?