If you didn't already have it locked and loaded, it's time to crack out the champers. Australia has done the right thing and voted a resounding YES for marriage equality.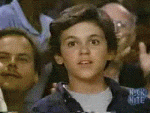 After a long and hard-fought campaign by so many people who got out there to make it all happen, the message came from the Australian Bureau of Statistics at 10am. YES won with a vote of 61.6%.
Congratulations to every single person who helped make this possible: every person who campaigned, every person who spread the message on social media, every person who sat down with their extended family to have the tough conversation. This is your victory.
Of course, this was a huge hurdle, but the battle has just begun. Now it's time to actually pass it through Parliament and sign it into law – and it's possible serious moves on that front could begin as early as tomorrow.
Fuck, this is beautiful.
More info to come…