It's no secret that sometimes February 14/Valentine's Day can be a bit of a shit time for those of us who don't have a significant other to dote upon on the most loved-up day of the calendar year. Some of us celebrate Galentine's Day a la Leslie Knope, others extend it out and
So what do you actually do to celebrate the antithesis of cupid and his bow? Well, I mean it's pretty much the exact same as Valentine's but instead of going home to have sexy times with your #1 babe, you have the opportunity to crack open another bottle of wine with some of your besties who aren't trying to get in your pants at the end of the night.
We thought we'd help you out with some handy ideas to help celebrate yourself and your mates (and forget about that idiot who ghosted you last month.)
GET CRAFTY
Get your creative juices flowing with a crafternoon at the Tramsheds in Forest Lodge, Sydney with florist and patissier Petal Met Sugar running workshops from 3.30pm on February 13. Take your pick from posey making to macaron and cookie decorating in a crafternoon full of…well…crafts. Rally your craftiest friends and grab yourselves a spot at the table over HERE.
CATCH 'BRIDESMAIDS' ON THE BIG SCREEN
Easily the ultimate mates-before-dates activity on Feb 14 is a movie night with ample booze and snacks. The QV Outdoor Cinema in Melbourne is running a special showing of Bridesmaids with a performance from comedy trio Fringe Wives Club while the sun sets, so you text all your best pals and book in (cheap as shit) tickets over HERE.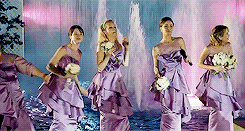 EAT YOUR DAMN HEART OUT
For those who are vehemently against Valentine's and want to do something that matches your cold, dead, beating heart, Kraken is throwing a hell of an Anti-Valentine's at the end of next week. They'll be taking over Rocker in North Bondi next Friday, Feb 15 with a fancy-ass gothic dinner party, where you can eat your heart out, literally. Well, kinda.
With three courses developed by chef Stuart Toon and celeb restauranteur Darren Robertson, you'll be treated to a bunch of delicacies on the 'nose to tail' menu which, yes, includes the heart.
If you've got the guts, and you wanna put your money where your mouth is, grab yourself a seat in the loveless void over HERE.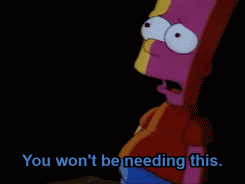 HEAD TO THE PUB
What's a Palentine's/Galentine's/Anti-Valentine's day without having a tipple or two? There are plenty of pubs and bars around the traps that will keep you well-sauced wityh your besties, so you don't have to think about who's going to get sent a dozen red roses at the office while you sneer into your lunch.
Put your noggins together at The Norfolk in Redfern for Anti-Valentine's Day Trivia night, have a big boogie to an all-female lineup of trap and RnB DJs at the Empire Hotel in Darlinghurst, or shake it all out with Oxford Art Factory's big anti-Valentine's disco, Dancing On My Own on Friday night.
If you wanna be in public on V-Day and realy buck the trend, you can wine and dine for $69 (nice) at Crowbar Sydney, or hit up Watson's Bay Hotel for a banquet where if you book in with five or more friends, you cop a free bottle of AIX rosé, and go in the chance to win yourself a 15 litre bottle of plonk that I simply demand they give to me.
Givvus that Big Sippy.
There's plenty to do over the week of love that isn't full open-mouth pashing a significant other in the middle of the street, which is what I imagine people in relationships do on Valentine's. And if all of this goes to hell in a handbasket, just stay in with your real boyfriends Jeff Probst and two large pizzas. They've always got our back.
Image: Paramount Pictures