Here's some wholesome content to kick off your Easter long weekend. Former rugby league player, Alex Mckinnon and wife Teigan are expecting a lil' baby.
Love is real, love is true.
The 26-year-old announced the news on his social media just moments ago.
Baby Mckinnon coming soon ❤️. pic.twitter.com/vZFQXdgK4k

— Alex Mckinnon (@mckinnon92) March 29, 2018
Teigan also shared the same photo to her Instagram with the caption, "So overwhelmed with joy to finally announce Baby Mckinnon is coming soon."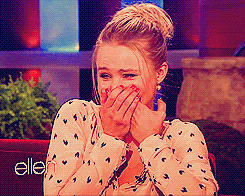 The couple got hitched just under six months ago, an already memorable moment made even more special when Alex achieved his goal of rising out of his wheelchair on his wedding day and standing through the ceremony for 45 whole minutes.
In 2014, Alex suffered a devastating injury to his spinal cord mid-match when he played for the Newcastle Knights. The fractures to his C4 and C5 vertebrae were so severe that once assessed, Alex learnt he would be a quadriplegic.
And just two weeks following the injury, Alex proposed to Teigan.
With his family's support and the NRL's, Alex has spent the last four years undergoing intense rehabilitation.
As you can imagine, Twitter is very excited for the happy family.
March 29, 2018
That is just wonderful, your little baby has hit the parent jackpot! Warm congrats to you both.

— Trent Williams (@Williams1Trent) March 29, 2018
Magic ????

— David Riccio (@DaveRic1) March 29, 2018
Given a "job for life" by the NRL, Alex has been a sideline commentator for Fox Sports, is a keynote speaker, and runs his own blog. You can read more about that last one HERE. And yes, you will probably get a little emotional reading about his wedding day.
Image: Twitter/ @alexmckinnon92