Some super kool accountants over at William Buck have released a handy guide so the average millennial can get around the 2018 Budget. It's even in the millennial's own secret dialect so you, the millennial, totally know what's going on in the country. But wait there's more because the guide also comes with little cartoon hipsters.
And for some strange reason, the folks over at William Buck are now copping a roasting on Twitter. And as it appears, Sean Wengel, the company's director, has deleted his original tweet about the "2018 Budget For Millennials" guide.
Shame.
Can we just…
"ScoMo slid into our DMs last night with the 2018 Federal Budget. Our woke Tax Team is keeping it lit for the William Buck fam."
It hurts, everything hurts.
If you haven't clasped eyes on the guide yet, you can do so below:
"NEMO AND DORY ARE FEELING #BLESSED WITH A $500 MILLION PLEDGE TO RESTORE THE GREAT BARRIER REEF"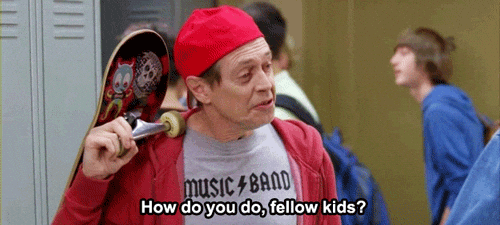 One more because these are too good and something my Dad would say.
"No worries getting turnt AF this weekend – increased spending on GPS technology will make it easier to find your Uber."
I lied. Lucky last because this is important information:
"This info graphic has been prepared by millennials. As millennials we take no responsibility for errors or omissions. The information in this summary is based on our interpretation of the Australian Federal budget papers as at 8 May 2018."
WHAT.
Did William Buck just randomly pay a bunch of millennials to troll them? Yes, yes they did.
My favourite part is the millennial in 2018 is aged between 27 and 33.
33. 
Unfortunately Wengel's original tweet is now kapoot:
And now to some delicious responses:
https://twitter.com/CarlMarks69/status/994399020532428800
https://twitter.com/IKKsays/status/994401295111938049
https://twitter.com/yeahnahwhatev/status/994396348873981952
What is this fresh hell?

— Lindsay McDowens (@doctormcdougall) May 10, 2018
Oh my God:
https://twitter.com/milkfacekillah/status/994404913626017792
it rules because millenials have been 16 years old for over a decade

— ed (@macaulaybalkan) May 10, 2018
https://twitter.com/kellulz/status/994405224587476992
This one's my favourite:
https://twitter.com/lukewiwa/status/994427587857235968
Oh, and this is new:
https://twitter.com/NormelGuy/status/994403497620615168
JOMO is apparently a play on FOMO and means "Joys Of Missing Out".
JOMO is not a thing and never will be.
Well, good on the team for trying but hoo boy, you missed the mark Buck.
In other news, if you wanna learn more about the budget and ScoMo's tax cuts then excitedly click HERE.