PEDESTRIAN.TV have partnered with CUA to help you securely message the CUA Personal Banker of your choice for help with banking and insurance from anywhere, any time. Click for more.
Thinking of looking for a new gig? Obviously, we all know to consider the salary in our hunt, but have you ever considered looking for perks that have nothing to do with money?
I'm not talking ping pong tables, bean bag chairs and happy hours on Friday either – although let's be honest, those things are always welcome. I'm talking about real perks that benefit your life which are paid for by your company.
Here are five to consider that are actually more common than you might realise.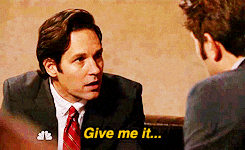 1. Flexibility in your schedule
One of my last jobs literally had me working two weeks straight with only one day off and gave me a severe "how could you betray the company like this" talking to for the ONE sick day I tried to take all year.
The one I'm in now understands that life happens and is willing to let you make up a couple of hours here and there. There's also the possibility of working remotely when you need.
Let me just tell you, the former job wore me down while my current one is an actual delight. Schedule flexibility is not only more realistic, it recognises that you're an adult who can be trusted to manage your schedule and get your best work done on time.
2. Paid leave days to volunteer
This one is harder to find, but it's so nice working for a company that cares about the world. Basically, this perk allows you to take a certain amount of paid days off to volunteer – paid being the operative word.
For example, CUA offers this perk to its employees as part of the company's commitment to give back to the community. They actively encourage their team members to take company time to volunteer for charities and groups including Royal Flying Doctor Service and Australian Red Cross.

3. Private health insurance
How good would it be to have your company pay for private health insurance for you? Pretty dang good, I'd say.
I'm not the only one who would grab this perk with both hands, either. According to Seek, it's one of the most popular perks Australian's are looking for.
It's especially worth looking for now that private health insurance prices are ballooning and more people are considering whether the benefits outweigh the cost.
4. Support to upskill
A company that cares about your professional growth enough to provide or help pay for 'upskill' training, is a company worth considering.
Obviously you can't expect your company to fork out for study in an entirely different area to the work you're doing for them – but if certain training would improve your abilities and prospects at work, it's nice to have a company that wants to help.
5. Flexible salary payment options
Ok sorry but this isn't about your actual salary, more about flexibility in where it gets paid to. Some companies will let you split your salary payments into different accounts so you don't even have to think about it when your pay drops.
So that could mean part goes right into your savings, and another part into your everyday account. If that seems confusing, it might be good to note that if you have a bank account with CUA, they'll give you a personal banker to help you work on different financial matters, like salary split.
Honestly, even if you're not on the job hunt, it's worth considering what non-monetary benefits would be important to you and having that conversation with your current employers. You never know.