The 26th annual Ernie Awards for Sexist Remarks were on last night – a big boozy dinner where all the cooked sexist remarks and sentiments from the last 12 months are categorised, read out and subsequently booed into oblivion. The only rule really, is that you can't win an Ernie for trying. Don't even try to bait into getting a nomination. You won't even get nominated.
[jwplayer RfLMYyUD]
Whoever cops the biggest and more raucous booing, wins (or loses?) the title of Most Sexist for their category, and whoever nominated them gets to take home the trophy.
Essentially, it looks a bit like this:
https://twitter.com/courtwhip/status/1035341999400935424
Last night's event, which drew a packed out room in NSW Parliament House celebrating 50 years of student protests, feminism, and how low the bar is set for people in positions of power and influence, opened with the recognition of a very strange request that was put to the Ernies team.
As retold by Ernies founder and host, Meredith Bergmann, a staffer from the office of David Leyonhjelm contacted the Ernies team, asking if they could attend this year's awards. Considering Leyonhjelm is a repeat offender of blatant sexism and has copped himself nominations over the years, it was much to the delight of the swathes of feminists and allies that Leyonhjelm himself had paid for his staffer's ticket to an event where he was absolutely mercilessly booed (to the point where drinks were spilled off tables).
Before the sexism awards began, long-time Ernies nominator and attendee Margaret Jones was awarded the newly-created Queen Of Ernies award, for essentially keeping the awards afloat with her sharp eyes and ears, which have been picking up sexism in Australia for the entire time the Ernies have existed. If you ever get along to the event, you'll be able to point her out because she's the one who literally wins every category. We are extremely not worthy.
As always, the Silver Ernies are awarded to outlandish and downright disgusting comments from politics, media, celebrities, sport, judicial and industrial sectors, the Elaine is given to women who aren't helping in the fight against the patriarchy, the Good Ernie is given to boys who are behaving better (read: actually fucking trying to be a decent person), the Trump is awarded to repeat offenders, and the Gold Ernie is a fight to the bottom from all the winners of each silver category.
Without further ado, here are the winners/losers from the 2018 Ernie Awards.
SILVER ERNIE – POLITICAL
After a boo-off between Barnaby Joyce and David Leyonhjelm, Barnaby took out the gong for these comments about his daughters' relationships in regards to the same-sex marriage plebiscite. (???? does he understand how a marriage works?)
We know that the best protection for those girls is that they get themselves into a secure relationship with a loving husband, and I want that to happen for them. I don't want any legislator to take that right away from me.
SILVER ERNIE – SPORT (The Warney)
Despite Sam Newman copping nominations for multiple incidents, it was Cricket Australia who took out top spot, for sacking Angela Williamson after she campaigned for abortion law reform on social media.
SILVER ERNIE – JUDICIAL
Awarded to Magistrate Michael Barko for describing a domestic assault charge as a "lower-end allegation that happens in every second house" and then accused the woman of "slapping the court in the face" when she failed to turn up.
SILVER ERNIE – INDUSTRIAL
This one ended up being a dead heat (even after a boo-off) between Newtown's Coopers Hotel for their absolutely abysmal State Of Origin advertising, which included the phrase "keep calm and slap a bitch", and Sky News' Outsiders for firing the only woman working on the whole show, after the program received criticism for sexist remarks made toward Sarah Hanson-Young.
SILER ERNIE – MEDIA
After a b00-off between Rowan Dean and Tim Blair, it was Tim who took out the trophy who, when talking about International Day of Women and Girls in Science, quipped "wasn't it better when they used rabbits?"
SILVER ERNIE – CELEBRITY
Awarded to much-disgraced TV personality, Don Burke, for blaming his self-diagnosed Asperger's as the excuse for sexual harassment allegations against him.
THE ELAINE – FOR REMARKS LEAST HELPFUL TO THE SISTERHOOD
Even though Miranda Devine got a whopping seven nominations, it was Liberal minister Michaelia Cash who took out this year's Elaine, for this absolute pearler:
If you want to start discussing staff matters, be very, very careful. Because I'm happy to sit here and name every young woman in Mr Shorten's office over which rumours in this place abound.
THE GOOD ERNIE – FOR BOYS BEHAVING BETTER
Ex-Sydney Swans player and genuinely switched-on lad Brandon Jack took this one home, for his comments recognising the reality of rape culture, and how society – namely men – perpetuates it.
The following statement is true: rape culture is real. If you roll your eyes at these words, dismissing the idea as an overreaction by hypersensitive feminists, then you are part of the problem. This is something we can no longer hide from – so please, don't weep for your toxic masculinity.
THE TRUMP – FOR REPEAT OFFENDERS
Tony Abbott. Again.
GOLD ERNIE
After a dead heat between Cricket Australia and Don Burke, Cricket Australia received the biggest and most extensive booing, leaving many with hoarse voices and their wine in their lap.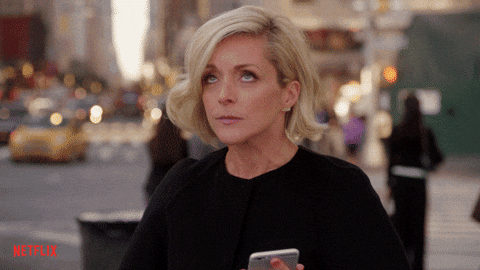 Until next year, folks. Be careful what you say 'cos Marg Jones is always watching.