We don't casually throw around the phrase this changes everything, but THIS CHANGES EVERYTHING you guys! Google just announced it's added a search option for animated GIFs – an acronym for 'Grooving Images? Fantastic!' OR it stands for Graphics Interchange Format and, for those who are yet to discover this bottomless font of Internet joy, a GIF is a short animation created from a sequence of individual images. In short, GIFs are moving pictures in their most basic form.
Google released a statement proclaiming this most welcome system update:
Starting today, there's an easier way to unearth those gems: when you do an image search, click on "Search tools" below the search box, then select "Animated" under the "Any type" dropdown box.
We've also added a second handy filter: if you're after the perfect picture of Easter basket clipart but must have one with a transparent background, simply select "Transparent" under the "Any color" dropdown box.
There's only one way to celebrate appropriately…
GIF PARTY!

We are ready.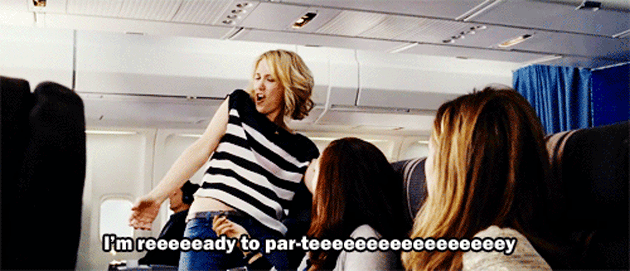 So are our bodies.

Jennifer Lawrence fist pump.

Flashback to one of the all-time GIFs: The "I Regret Nothing" Disco Hen.

Excitement levels are up.

#Freespirit

So Batman would you say this is the VERY best day of your life?

Slam Dunking sea lion.

Our sentiments exactly: