PEDESTRIAN.TV has partnered with Taronga Zoo to get you dancing with the animals.
We're on the cusp of summer once again, folks, which can mean only one thing – live music is about to ramp up in a big way. Along with all the usual summer festivals also comes the various sideshows and other tours, meaning your personal gig guide is about to be padded out in a big way. If you're looking to add even more to your plate, you should definitely suss out what's going on with Twilight at Taronga.
As the name suggests, Twilight at Taronga is a series of not for profit live events held at Sydney's Taronga Zoo, so you can get down and boogie after a full day of what is arguably life's greatest pleasure: sussing out a variety of exotic animals from around the world.
The shows take place in Taronga's natural amphitheatre, which also showcases an unbelievable view of the city and harbour. It's a treat for the eyes, mates, let me tell you. And who do you get to watch in front of this breathtaking vista? I'm glad you asked.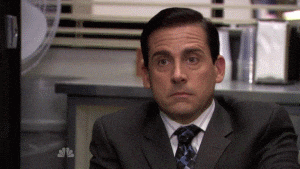 It all kicks off on the 31st of January, 2020, with New Zealand brother and sister duo, Broods, which is a strong bloody start if you ask me. On the 1st of February, you've got rock lords, Wolfmother, followed by the soothing sounds of Pete Murray on the 7th. If you're after something a little more ~classic~, some of the biggest names in Australian rock are getting together to perform The Beatles' Abbey Road on the 8th of February, including Kram from Spiderbait, Davey Lane from You Am I, Mark Wilson of Jet and Darren Middleton of Powderfinger.
If you're after even more, you can catch Bernard Fanning, Kasey Chambers, ABBA cover band Bjorn Again, Meg Mac on dates spanning through to March. If comedy's more your speed, there's a special Comedy Gala performance on March 7 just for you, my friend. Check out the Twilight at Taronga page for more dates and details.
If you've got a music-lover in your life, a couple of tickets to one of these shows would definitely put you in the good books for quite some time. The events also support the Litter Free Oceans initiative, which encourages the use of reusable containers to save single-use plastics from ending up in the ocean, which is obviously pretty bad for our wildlife. In other words, it's a great cause to get behind.
It's gonna be one helluva summer, folks.
Image: Twilight at Taronga