Pedestrian.TV and Spotify have teamed up to give your ears a much-needed vacation.
When he's not absolutely destroying his set on SNL or charming the hell out of international treasure Ellen DeGeneres, Troye Sivan is busy commandeering Spotify playlists with his superior taste in music.
Whether you're stressing the fuck out because you've discovered your roommate likes to have conversations with you while you're on the loo, or if you've just hit a kangaroo with your car and are in a deep moral dilemma as to whether you should eat it or take up taxidermy (the only two options), this playlist will Chill. You. The. Fuck. Out.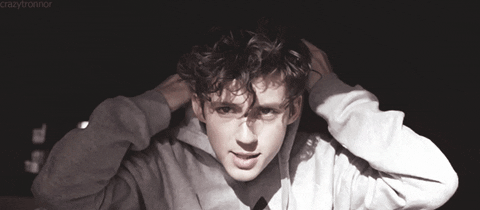 Sivan's latest Spotify takeover enlists A-grade musicians ranging from Tyler, The Creator, current reason to live Camilla Cabello, Halsey and Lorde to fellow Australians Angus & Julia Stone. At the top of the list is Troye's very own My My My!, because let's face it, 2018 wasn't all that until you heard this golden piece of electro-pop. Certified banger.
The good news is that if like myself, you invest most of your savings into unwarranted parking fines and a low-key addiction to sliced deli meats, you don't have to splurge to hear Troye's 10/10 taste in music. Jump onto Spotify, shuffle that shit up for free and your ears will forever be in your debt.
Check out the full playlist below –
Troye's take on Confirmation by Westerman
"I know next to nothing about this band, I just found this song and I've been listening to it non-stop for the last couple of weeks. I think it's super, super pretty, and I think you're going to like it too."
On Into it by Camilla Cabello
"Her whole album is so good, and this song is like one of the highlights for me. It is the ultimate chilled pop bop"
On My My My!
"…I was like 'okay, I have a vision of what the song could be, all I have to do now is not mess it up along the way'. And so we spent the rest of the day meticulously crafting this song about basically just letting yourself go and letting yourself fall, and I love how it turned out and I hope you guys love it too."
On See You Again by Tyler, The Creator
'I heard this song for the first time when I saw it live on, I believe it was [Jimmy] Fallon, and that TV performance I thought was just so creative and cool and I think Tyler is insanely talented, and I love this song so much."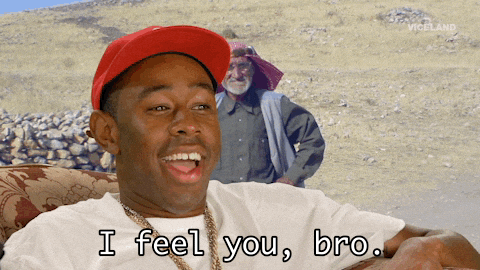 While it's easy to assume Troye's Spotify takeover won't be his last, it's imperative you listen to it from start to finish to ensure you don't miss any hidden gems. I would quote Halsey and suggest you listen to it Now or Never, but honestly, that sounds like far too much of an ultimatum.
Fun Fact: If you make your own Spotify playlist which includes Troye Sivan's hits, there's a 0.2% chance he'll take notice and have dinner with you to celebrate. Want the lobster? Sure, he's buying. Serenade you for several hours? But of course!*
*This has not been approved in the slightest. Apologies.
Image: Youtube