PEDESTRIAN.TV and Spotify have teamed up to get you amped this long weekend.
Oh sweet mercy, the long weekend is so fucking close that I can already feel the post-holiday blues. Is that what life is all about when you're an adult? Constantly feeling sad about an occasion ending before it even begins? Or is that perhaps a deep-rooted issue that I should be addressing in a room with a dark leather lounge chair and a stern, yet pleasant man staring at me with mild interest through his pristine, smudge-free spectacles? I digress.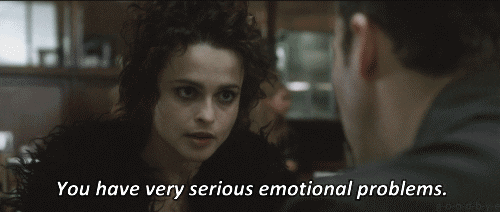 Long weekends are the holy grail of adulting and should not be taken lightly. That being said, always do what makes you happy. If you're into doing absolutely shit all, do absolutely shit all. If you like to jog, jog until you can jog no more. If you like to watch reruns of the Oscars while cracking the shits because you weren't nominated for Best Supporting Actor that year (or any year because you work in accounting), go nuts. You do you, boo.
Anywho, here's a few Spotify playlists for every long weekend occasion.
Road Trippin'
Here's a fun little trick, when you're about halfway through your road trip, tell the driver you need to use the loo. The more deserted the area, the better. When you're out of sight, pull out the tomato sauce packets you've been stashing in your pocket, smear it on your neck and then sprint back to the car and jump onto the hood, all the while screaming, "He stabbed me! He stabbed me!" After the initial tears and panic die down, everyone will thank you for being such a delight.
Playlist Highlights: Want You Back by HAIM, Arty Boy by Flight Facilities and Emma Louise, Ubu by Methyl Ethel, Endless Summer by The Jezabels, XO TOUR Llif3 by Lil Uzi Vert.
Take A Hike
If you want to get away from the hustle and bustle of inner-city living (or even outer-suburb living, our population growth is outta control, y'all), try taking a hike. Just make sure you pack the essentials:
A selfie stick – if you don't take photos how will people know you're fit AF?
A quality playlist – there's a strong likelihood of sheer boredom out in the middle of nowhere, so music is key. Having never gone on a proper hike before this is purely conjecture.
A book – if you need to be rescued, it's best to be found with literature so they don't think you're completely stupid for getting lost in the first place.
A spare pair of earphones – I left my earphones at home once and had to catch the train without them, it was the worst 11 minutes of my entire life.
Food and water – I mean, there may be an app that delivers to remote trails, but best not risk it.
Playlist highlights: When I Was Young by MØ, Nuggets by Mura Masa and Bonzai, Fake Magic by Peking Duk and AlunaGeorge, You Were Right by RUFUS.
Doing Absolutely Shit All
There's nothing worse than when you're relaxing in your underwear on a lazy Wednesday, only to be interrupted by a judgemental postman who tells you to put on pants while you're signing for a package. This is why long weekends are perfect for avoiding the stinging criticism of the general public, and you can listen to tunes in your jocks until your lil heart's content.
Playlist Highlights: Call If You Need Me by Vance Joy, Good Guys Go by Cub Sport, The Gold by Manchester Orchestra, Savour It by Sarah Blasko.
Weekend Bender
You better believe there are shindigs (both official and unofficial) of some sort coinciding with the long weekend. Whether it's a wine and cheese soiree for the more sophisticated of the bunch, or a disgusting free-for-all night out where there's a 90% chance you'll make lifelong friends who you never see again, benders and long weekends go together like Tommy and Chuckie (JD and Turk? Walter and meth? Ross and Rachel? The list is endless.)
Before every great bender comes a heckers pre-game. This is really the time to weed out the weak from the determined, occasionally having to leave some casualties at the door.
Playlist highlights: No Money by Galantis, Come Down by Anderson .Paak, Every Day's the Weekend by Alex Lahey, Sit Next To Me by Foster The People, up in this by Blackbear and Tinashe, Remember The Night by Grouplove.
Image: Without A Paddle