I'm shocked, I'm stunned, I need a fkn moment. The Spice Girls reunion tour — which is only happening in the UK and yes I'm salty as hell about it — broke all kinds of Ticketmaster records when tickets for the shows went on sale this week, with demand so high that 4 more gigs have been added.
Ever since the tour was announced last week, this kind of shitfight was always bound to happen — despite breaking up in late 2000, the band still has a devout fanbase all over the world (not just in the UK, hello girls pls tour Australia you literally never have thanks bye.)
Ticketmaster UK's managing director Andrew Parsons told The Independent that "millions of people [were] on our site searching for tickets", confirming that it was a record-breaking day for a UK tour.
Demand for Spice Girls was off the chart. They have smashed through Ticketmaster UK's records becoming the busiest ever sale. [There was] a queue at one point of well over 700,000.
The extra shows were added in London and Manchester, bringing the total to 10 shows, kicking off on May 29 at Manchester's Etihad Stadium.
With such huge interest in the Spice Girls reunion tour, it seems pretty bloody likely it will be extended beyond the UK, right? Perhaps even to… Australia?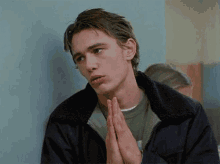 I'm defnitely just voicing my very wishful thinking here, but as Parsons pointed out, based on ticket sales the gals "could have played nearly every night for a year".
To quote your own song ladies: come on and DO IT.
Image: Instagram / @melaniecmusic