It really throws me when people mention that they like music as a way to define their personality. I mean, I think it'd be an interesting trait if you didn't listen to music, no?
Unless you've left your earphones at home and you don't want to be one of those plebs who blast their music out loud on public transport, you're 150% guaranteed to be listening to some tunes all day, errday.
Even though I assault my precious, fragile ear (half-deaf representation you guys) with quality bangers almost 12 hours a day, I still find myself shocked when I realise it's still only Tuesday and I've still got three days before it's sweet, sweet (temporary) freedom.
So here are a few 11/10 playlists to get you to the weekend and no, none of the playlists include Kanye West scooping the poop.
Underwater World
For those days when you feel like the weekend is an island and you're drowning trying to swim to it, Underwater World is the mixed bag you never knew you needed.
Singles like Dean Lewis' latest Waves give the whole playlist context, plus cram that in with some Skrillex, Boo Seeka, Gwen Stefani and Kendrick Lamar and you're guaranteed to be so thrown by what's playing in your earholes that Friday will come by in no time.
Best Friday Noise '18
If you're after music that you've rarely heard or that you've Shazammed too late, look no further – Best Friday Noise '18 by Deafen County is absolutely chock-a-block with 'em.
Dip your toe in with Confidence Man's Don't You Know I'm In A Band and Amyl & The Sniffers' Cup of Destiny, then dive right on in with Charcoal Baby by Blood Orange and a bit o' Jon Hopkins.
Plus, to keep it funk fresh for Friday, there's some Childish Gambino thrown in for good measure.
Triple j's Hottest 100 2014
Meet me out in the carpark for all I care, triple j's Hottest 100 in 2014 was arguably the most consistently decent round-up in the last five years.
It's also just old enough for the masses to hear a tune and cop a face full of nostalgia. Glass Animal's Gooey? Tune. Beware The Dog by The Griswolds? Such. A. Tune.
It was also the year Alison Wonderland smashed it out of the park with I Want U, and everyone's "omg this was so my jam when I was travelling through Europe" song – I Got U by Duke Dumont and Jax Jones – will always have legs.
SEPT 2018
If ya haven't wrapped your ears around SG Lewis yet, well, you'll have no choice soon. He quite recently teamed up with AlunaGeorge for their collaboration Hurting, so expect to be grinding to that at a d-floor near you.
It's also got the soon-to-be-classic Fake I.D by Riton and Kah-Lo (trust me, it will be a classic), the relatively fresh Robotaki with Butterscotch, a whole lotta Manu Crooks and even more Hayden James.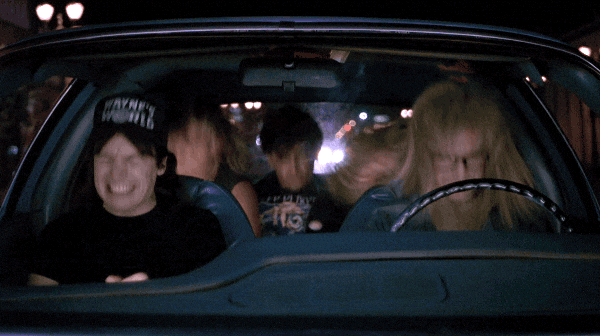 If at least one of these playlists inspires ya and you suddenly have the urge to hit up gigs every weekend for the foreseeable future, try your luck at Instant Scratch-Its*.
You've got to fund your music awakening somehow, may as well try your luck at some extra cashola.
*Don't let the game play you. Stay in control. Gamble responsibly.