Christ. This is like finding out Santa Claus isn't real. According to Prince's sister, the singer – who wore and surrounded himself with a frankly astounding volume of purple accoutrements – did not consider purple his favourite colour.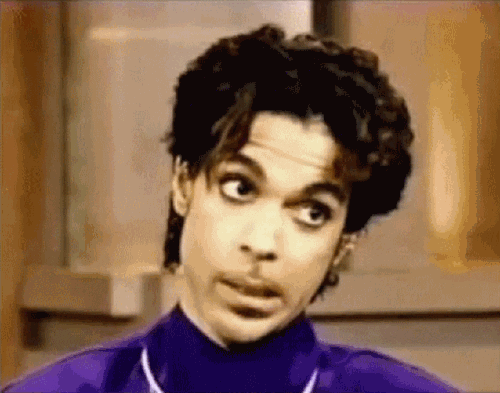 Speaking to the Evening Standard ahead of the upcoming Prince exhibit in London, Tyka Nelson laid down the shocking, shocking truth:
There are lots of never-before-seen articles that my brother had stored over the years, and it will be the first time they have ever left Paisley Park.

The stand out piece for me is his orange Cloud guitar. It is strange because people always associate the colour purple with Prince, but his favourite colour was actually orange.
Unthinkable. This is as if Colonel Sanders' grandkids said that his favourite meat was in fact veal. It'd spit in the face of God himself.
She could obviously be fucking with us, because photos of Paisley Park strongly suggest that purple was kind of a key design element Prince liked to surround himself with.
He even has an official Pantone shade of purple called Love Symbol #2. Are you going to be the one to go and tell the fine folk at Pantone that they should have formulated an orange for Prince? I certainly won't.
People online obviously are not enjoying this news.
Not today, Satan. Prince's favorite color WAS purple and not orange.

— Margena A. Christian (@DrMargenaXan) August 30, 2017
today in prince discourse: orange

— SQUIRREL MEAT (@homoexplosions) August 30, 2017
Prince's favorite color was orange.

I honestly don't know how I can go on after hearing this news.

-doves cry-

— Karlee (@KarleeKanz) August 30, 2017
Please, no more bombshells today. My heart cannae take it.
Source: Evening Standard
Image: Getty Images