Of all the songs created in the 20th Century (that's between 1901 and 2000, just a couple of years) the one that has been streamed the most is none other than the Queen track that will bring together the most unlikely folks for a hearty singalong, 'Bohemian Rhapsody'.
[jwplayer XP9zfY4m]
A song so good and powerful that I believe it could cure all evil, and clear your skin if played loud enough, 'Bohemian Rhapsody' has officially been streamed over 1.6 billion times across platforms like Spotify, Apple Music, and YouTube.
Can you even think about how many singalongs that is? How many drunken dancefloors arm in arm belting this at the tops of their lungs? How many groups of friends crooning along in the car? How many parents who have had one too many heavy-handed wines, singing at their kids who are probably laughing about them on Snapchat? Folks, it's a lot.
This also means that 'Bohemian Rhapsody' is the most-streamed rock song in history which is a god-damned mean feat when bands like Limp Bizkit and Creed exist.
Obviously, this record-breaking moment has had a bit of help recently from the whole Queen biopic, Bohemian Rhapsody, which saw the track breaking into the Billboard 100 for the third time in November, joining an exclusive rareties club alongside Prince's '1999'. This year is also the first time 'Bohemian Rhapsody' has charted since the 1991 release of Wayne's World.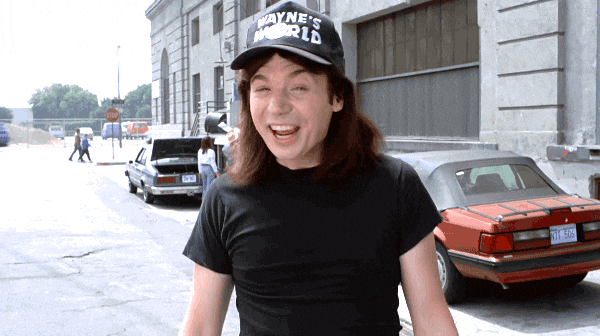 So naturally, the best and only thing to do to celebrate this milestone of a song that was released WELL over 4o years ago is to take over your work/office/shop/house's speakers and blare this fuckin classic at top volume. It's what Freddie Mercury would have wanted.