If the boxy, angular shape and rugged isn't Swedish design isn't enough to tempt you to buy a 1992 740-series Volvo with 460,000km on the odometer, allow me to sweeten the pot: this beautiful vehicle used to belong to none other than Canada's own Mac DeMarco.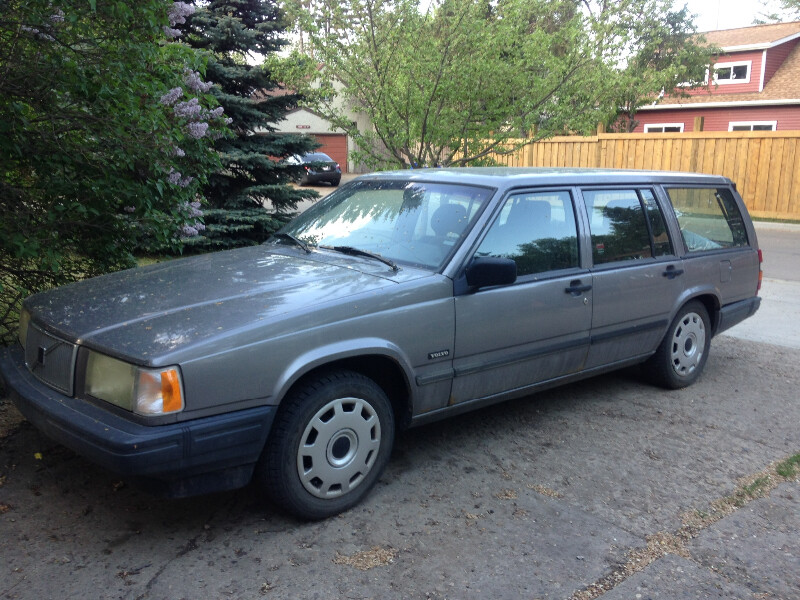 This absolute beast of a machine has been listed on Canadian classifieds website Kijiji by his mum, Agnes DeMarco, who you might remember from the time she did a stint as MC at Laneway. Agnes posted the ad to her Facebook page (which acts as a sort of fan page for Mac) today, listing Mac's prior ownership in the description:
Needs a new transmission must be towed. upholstery in great shape fifth seat in perfect condition includes good winter tires on the car three extra metal rims for tires, trailer hitch, accessories and a roof rack.

Belonged to Indy rocker Mac DeMarco.
The car is going for just over $500, possibly reflecting the fact that the car currently does not work. Other than the whole 'not driving' situation, the car looks to be in pretty good nick — the interior even comes pre-decorated with a Triple J Unearthed sticker, somehow:

Exceptionally keen-eyed fans might recognise the Volvo from the, frankly, delightful video for Dreamin:
It also makes an appearance in the video for Ode to Viceroy:
If owning this car sounds appealing to you and getting a car from Edmonton, Alberta, wouldn't be something of a logistical nightmare, you can check out the listing right here.