For me, insanely catchy bop "Juice" by Lizzo is one of the greatest things to happen to music in 2019… maybe even THE greatest thing. The song, the video, and Lizzo's general chill, flute-playing vibe are just a gift to us all. And now the US singer has cheekily let slip that she'll be blessing us with her presence Down Under next year.
PRAISE THE LORD.
A Twitter user named @WHITNEYH0UST0N (not her real name, I'm gonna say), said that during one of Lizzo's Instagram Live sessions, she asked the singer when she'd be coming to Australia.
It's one of those sneaky questions you probably wouldn't expect an answer for, except Lizzo DID answer. She casually replied that she'd be here in January, before confessing that it hasn't been officially announced yet. We bet her record label are sweating right now, maybe with a slight eye twitch thrown in.
Check out the video here:
June 9, 2019
Lizzo has never been to Australia before, so is it a tour? A flying promo visit? A festival appearance? We need more details, god dammit.
Speculation time: we already know that FOMO Festival is taking place in January with BROCKHAMPTON on board to headline, so could Lizzo be joining them?
You'll know as soon as we do, mates.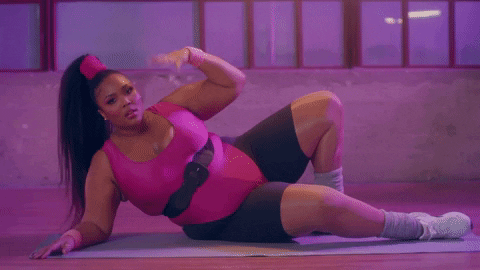 Image: Getty Images / Emma McIntyre