It's happened, the world has a new crown prince of the charts, as Lil Nas X's 'Old Town Road' breaks the record for longest-running number-one single in the history of the Billboard Hot 100 charts.
As per Billboard itself, Lil Nas finally bested both Mariah Carey and Boyz II Men's 'One Sweet Day' (which held the record for 22 years) and Justin Bieber and Daddy Yankee's 'Despasito', Lil Nas X's debut single pushed into unchartered territory this week, sitting atop the charts for a huge 17 weeks.
For context, things that have happened in the time 'Old Town Road' has been in the number one spot include: the huge Notre Dame fire, Scott Morrison won the election and was elected PM by the country, Theresa May resigns from the UK conservative party's top job, Grumpy Cat died, Japan resumes commercial whaling after 30 years, and Avengers: Endgame finally surpassed Avatar to be the highest-grossing film of all time.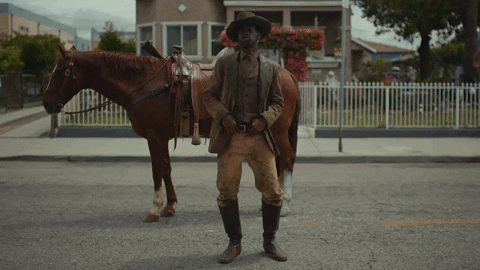 After the initial remix with Billy Ray Cyrus – that brought an end to the controversy of the Billboard Country charts not counting the country-trap song in its records – Lil Nas X went on to drip-feed three more remixes with the likes of Yung Thug, Mason Ramsey, Diplo, and RM of BTS, working the system with finesse, ensuring he'd break that record.
I mean, he dropped the RM remix last week, knowing full well that the BTS Army is insanely dedicated and supportive of literally anything that one of their faves touches.
Then there's also the (deeply NSFW) CupcakKe remix, 'Old Town Hoe' that I don't think counts towards streaming numbers and chart dominance for Lil Nas, but thank you for your services nonetheless, Cupcakke.
I cannot stress enough how much you should absolutely not play this in your office's speakers.
As the way we as a society shifts from interacting with music through radio stations and deeper into user-dictated streaming, we can only assume that this record may be beaten again in the near future – so Lil Nas X might not hold the record for as long as Mariah once did.
Godspeed you, Lil Cowboy.
Image: Getty Images / Noam Galai