Is there no limit to Kylie Jenner's vise grip on pop culture? Say what you like about her, but gurl's got the Midas touch.
Not only does she sell out her own products in seconds, but a new study shows the 19-year-old holds a mad amount of sway over her fan's music tastes as well.
Lyrics library Genius conducted ~research~ that found her Snapchat stories – which, if you follow her, you'll know are often 10-15 seconds of her pouting down the lens to music by the likes of 6LACK, Russ, NAV, Ella Mae, Pia Mia and Khalid – can have as much influence over a song's popularity as radio airplay. Which is insane. 
Genius found that when Kylie plays a song in the background of a Snap, so many people are desperate to found out what she's lipsynching to that it leads to massive exposure for the often up-and-coming artist as people clamour to search for the toon and its lyrics.
In the case of Egyptian-Canadian R&B artist Ramriddlz, her vid singing along to his EP track 'Hey Mr. RamRod' led to a 39% boost in Google searches for his name and the track was viewed on Genius an average of almost 300 times a day that same week – a whopping 194,00% increase.
A co-sign from Kylie is so statistically powerful that Genius has even the phenomenon a name: 'The Kylie Bump'.
MTV who.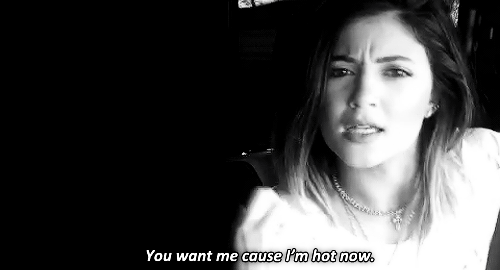 Photo: Instagram / @kyliejenner.